Is Data Camp Worth the Investment? Our Comprehensive Review Reveals All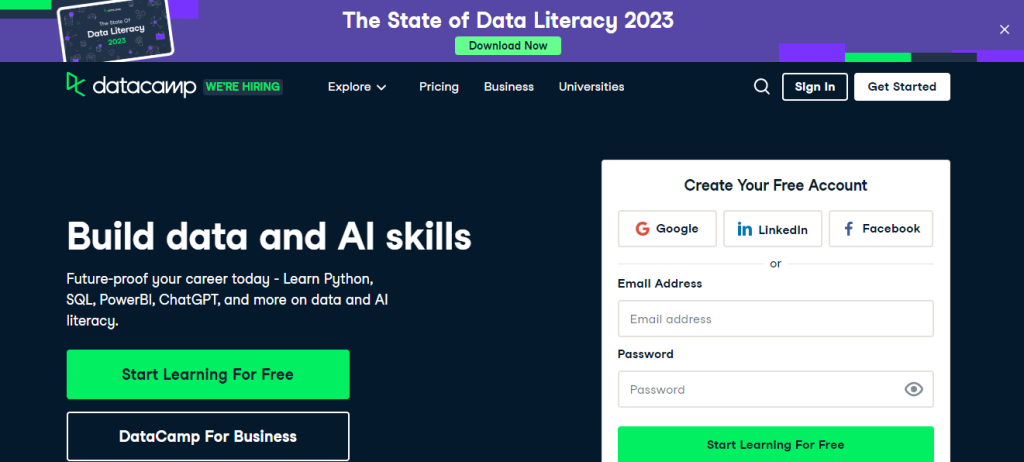 Are you looking to upskill in data analysis and wondering whether Data Camp is worth your investment? Look no further because we've got you covered! In this comprehensive review, we'll reveal all about the popular online learning platform – from its features and benefits to any potential drawbacks. Whether you're a beginner or an advanced user, read on to discover if Data Camp is the right fit for your career goals. Data Camp is an online learning platform that provides interactive courses and tutorials to help users learn the skills needed for a successful career in data science. The platform offers a wide range of courses on topics such as R programming, Python programming, machine learning, SQL, and more. Each course is designed to enable users to quickly acquire the necessary knowledge and start applying it in their work or projects. Data Camp also provides users with access to real-world datasets and hands-on exercises to hone their skills further. In addition, its structured learning paths enable users to build upon their existing knowledge by working through progressively more challenging materials. Furthermore, Data Camp's active community of learners provides plenty of support and guidance when tackling tough questions or problems. Finally, the platform also offers certificates of completion that can be used to demonstrate mastery of the subject matter learned.
Introduction to Data Camp
Data Camp is an online interactive learning platform that offers courses in data science. The company was founded in 2013 and is headquartered in New York City. The company's mission is to make learning data science easy and fun. Data Camp offers a variety of courses, ranging from beginner to advanced, that cover topics such as R programming, Python, SQL, and machine learning. In addition to courses, Data Camp also offers projects, which are real-world data science challenges that allow you to apply your skills to real-world data sets. Projects are a great way to practice what you've learned and to show off your skills to potential employers. So, is Data Camp worth the investment? We believe that it is! The company's commitment to making data science easy and fun makes it an excellent resource for those looking to learn more about this exciting field.


What Does Data Camp Offer?
Data Camp offers a comprehensive curriculum of online courses that cover all aspects of data science, from the basics of R and Python programming to more advanced topics like machine learning and deep learning. The courses are interactive and self-paced, so you can learn at your own pace and review the material as often as you need. Plus, Data Camp offers a free trial so you can try out the platform before deciding whether or not it's worth the investment.
Pricing and Packages
If you're considering signing up for Data Camp, you're probably wondering how much it costs and what kind of value you'll get for your money. In this section, we'll break down Data Camp's pricing and packages so you can decide if it's the right investment for you. Data Camp offers two types of membership: Basic and Premium. Basic membership is free and includes access to all of Data Camp's beginner-level courses. Premium membership costs $29/month or $290/year and gives you unlimited access to all of Data Camp's courses, including advanced-level courses. Premium members also get exclusive access to certain features, like course progress tracking and priority customer support. So, what do you get for your money with Data Camp? A lot! Data Camp offers over 300 hours of interactive content, consisting of video lectures, quizzes, exercises, and projects. With a Premium membership, you also get access to career tracks, which are series of courses designed to help you land a job in data science or transition into a new role. Plus, as a Premium member, you'll receive a certificate of completion for each course you complete. Whether you choose a Basic or Premium membership, Data Camp is an affordable way to learn data science skills that will help advance your career. And with new courses added regularly, there's always something new to learn on Data Camp!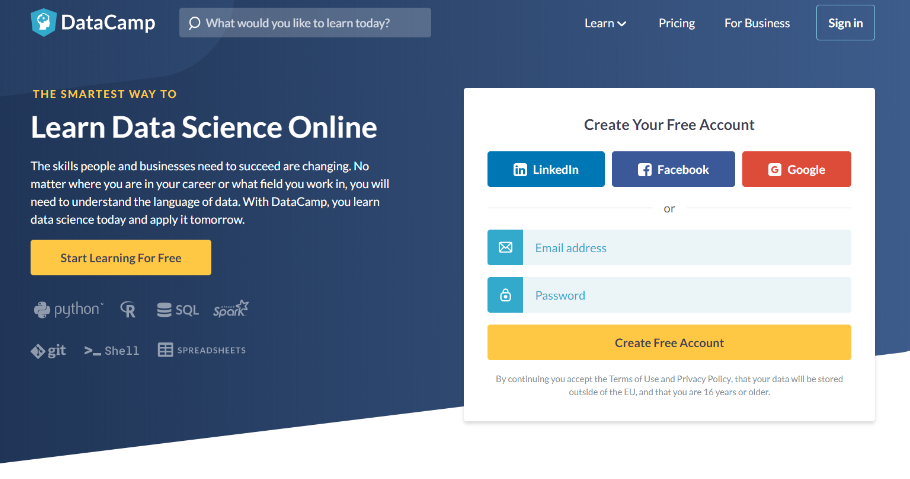 Features of Data Camp
Data Camp is an online platform that offers interactive courses in data science. The courses are taught by experienced instructors and use real-world data to help students learn the concepts. Some of the features of Data Camp that make it a valuable resource for learning data science include: -Interactive coursework: The courses at Data Camp are designed to be interactive, so students can immediately apply what they are learning to real data sets. This allows for a more immersive and effective learning experience. – Experienced instructors: All of the instructors at Data Camp have extensive experience in data science, so students can be sure they are learning from experts. – Use of real-world data: By using real-world data sets in the courses, students can get a better understanding of how to apply their knowledge to actual problems.
User Reviews
If you're considering signing up for Data Camp, you're probably wondering if it's worth the investment. Here's what our comprehensive review reveals: Data Camp is an online platform that offers interactive data science courses. The courses are self-paced and cover topics like R programming, data visualization, and machine learning. The platform is popular among beginner and intermediate data scientists. The courses are well-designed and easy to follow. They also offer a good mix of theory and practice. However, some users have criticized the platform for being too basic. The courses don't always cover the latest topics and technologies. And they can be expensive if you want to access all the content. Overall, we think Data Camp is a good option for someone who wants to learn data science basics or brush up on their skills. But it might not be the best choice if you're looking for advanced content or want to stay up-to-date with the latest trends.
Final Verdict
In order to make a judgement on whether Data Camp is worth the investment, we took into account a variety of factors. Overall, we feel that Data Camp is a great resource for those looking to learn more about data science and improve their skills. The courses are well-designed and interactive, the instructors are knowledgeable and engaging, and the price is reasonable. If you're looking for a comprehensive, well-rounded data science education, Data Camp is definitely worth considering. However, if you're only interested in learning specific tools or techniques, there are other resources that may be more suitable.
Conclusion
All in all, Data Camp is a great choice for an online learning platform if you're looking to enhance your data science skills. The comprehensive range of courses available and the quality of instruction makes it worth every penny. Plus, with its flexible payment options, there's no reason not to give it a try! So why wait? Sign up today and start your journey towards becoming a data scientist!