Exploring the World's Waters with Click & Boat: A Detailed Review

Embarking on a journey across the vast blue waters has always been a dream for many adventure seekers. Whether you're yearning for the calming waves of the ocean or eager to explore hidden lakes and rivers, Click & Boat is here to make your dreams come true. This innovative online platform connects boat owners with individuals looking to rent a vessel, offering you the opportunity to set sail and navigate through stunning landscapes like never before. In this detailed review, we will dive into how Click & Boat works, what type of boats you can rent, and even explore some alternatives in case you're seeking different options. So get ready to chart your course as we delve into the wonderful world of boating with Click & Boat!
What is Click & Boat?
Click & Boat is a revolutionary online platform that connects boat owners with people in search of an unforgettable water adventure. It's like Airbnb for boats, providing a seamless and convenient way to rent various types of vessels all around the world.

With Click & Boat, you can explore the world's waters in style and comfort. Whether you're planning a relaxing day on a yacht, a fishing trip on a motorboat, or even an exciting sailing expedition, this platform has got you covered.

The concept is simple: boat owners list their boats for rent on the website or app, while potential renters browse through the available options based on their desired destination and specific requirements. Once you find your perfect match, it's just a matter of finalizing the details with the owner and setting sail!

One of the great advantages of using Click & Boat is that it offers flexibility in terms of rental duration. Whether you're looking to spend just a few hours cruising along the coast or embark on an extended voyage spanning several days or weeks, there are options available to suit your needs.

In addition to providing access to various types of boats, Click & Boat also ensures peace of mind by offering comprehensive insurance coverage during your rental period. So you can focus on enjoying your time at sea without worrying about any unexpected mishaps.

So if you've ever dreamed about exploring breathtaking destinations from the perspective of being out on open waters, then Click & Boat might be just what you need to turn those dreams into reality!
How Click & Boat Works
It's a question that many people have when they first hear about this innovative platform. Well, let me break it down for you in simple terms.

First and foremost, Click & Boat is an online marketplace that connects boat owners with people who want to rent a boat. It's like Airbnb for boats! The process is straightforward and user-friendly.

To get started, all you need to do is visit the Click & Boat website or download the app on your phone. Once you're there, you can browse through thousands of boats available for rent in various locations around the world.

You can search by destination, date, and even specific boat types. Whether you're looking for a luxurious yacht or a cozy sailboat, Click & Boat has got you covered.

Once you find a boat that suits your needs and preferences, simply send a booking request to the owner. They will then review your request and either accept or decline it. If accepted, you'll be able to communicate directly with the owner to arrange any additional details.

When it comes time for your rental period, all that's left to do is show up at the designated location and enjoy your time out on the water! And don't worry – Click & Boat provides insurance coverage so you can have peace of mind during your boating adventure.

Click & Boat offers an easy-to-use platform where anyone can book their dream boat rental experience. With its wide selection of boats and convenient booking process, it's no wonder why more and more people are choosing Click & Boat for their aquatic adventures!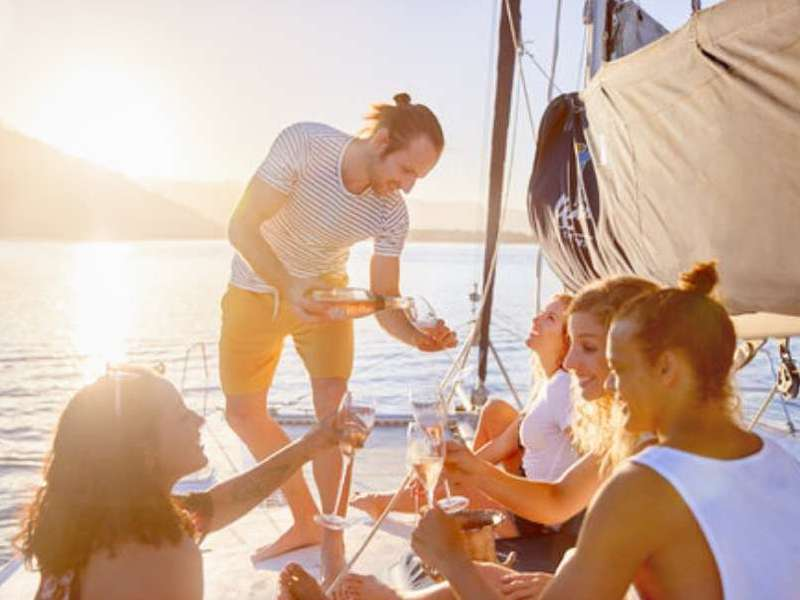 What Type of Boats Can You Rent with Click & Boat?

Click & Boat offers a wide variety of boats for rent, catering to different preferences and needs. Whether you're looking for a luxury yacht, a sailboat, or a comfortable motorboat, Click & Boat has got you covered.

For those who want to indulge in the ultimate luxury experience on the water, there are stunning yachts available for rent. These luxurious vessels come equipped with all the amenities you could dream of – spacious cabins, sun decks, lounging areas, and even jacuzzis!

If sailing is more your style, Click & Boat offers a range of sailboats to choose from. From sleek racing yachts to classic cruising boats, you can enjoy the thrill of gliding through the water under wind power alone.

Motorboats are perfect for those who prefer speed and convenience. With Click & Boat's selection of motorboats, you can explore coastal waters effortlessly and reach your desired destinations quickly.

For family outings or group adventures, there are also spacious catamarans available for rent. These multi-hulled boats provide stability on the water while offering ample living space and comfort.

Whether you're an experienced sailor or new to boating altogether, Click & Boat has options suited to every skill level. Plus, their user-friendly platform makes it easy to search for boats based on location and budget.

So why limit yourself to just one type of boat when renting with Click & Boat opens up endless possibilities? Get ready for an unforgettable adventure on the water!
Alternatives to Click & Boat
If you're looking for other options besides Click & Boat to explore the world's waters, there are a few alternatives worth considering. One popular choice is Sailo, a platform that offers boat rentals in various locations around the globe. With Sailo, you can choose from a wide range of boats, including sailboats, motorboats, and even luxury yachts.

Another alternative is Boatsetter, which allows boat owners to list their vessels for rent and connects them with potential renters. This platform offers an extensive selection of boats in different sizes and styles, making it easy to find the perfect option for your needs.

For those who prefer a more curated experience, GetMyBoat provides a wide array of boat rental options in over 184 countries. Whether you're looking for a fishing charter or a party boat for your next celebration on the water, GetMyBoat has got you covered.

If you're planning on exploring Europe's waterways specifically, Zizoo is an excellent alternative to consider. This platform specializes in connecting travelers with boats available for rent throughout Europe.

With these alternatives to Click & Boat readily available at your fingertips, finding the perfect vessel for your nautical adventure has never been easier!

Remember: Don't forget to always do thorough research and compare prices before making any final decision.
Conclusion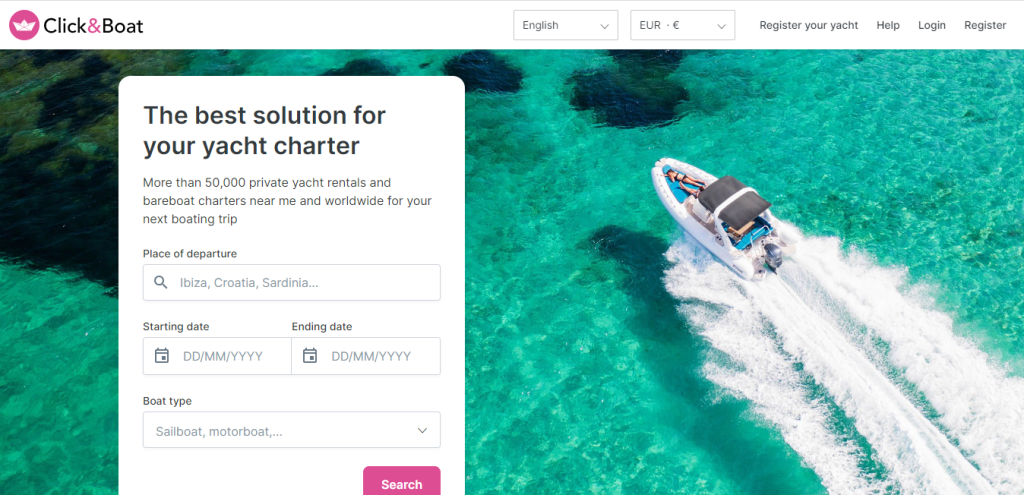 Exploring the world's waters has never been easier than with Click & Boat. This innovative platform connects boat owners and renters, providing a seamless experience for those looking to embark on unforgettable aquatic adventures.

With Click & Boat, you can browse through a wide range of boats available for rent in various locations around the globe. From sleek yachts to cozy sailboats and spacious catamarans, there is a vessel to suit every preference and budget.

The process of renting a boat through Click & Boat is simple and efficient. With just a few clicks, you can search for your desired location, select the dates of your trip, and choose from a list of available boats. The platform even offers additional services such as skipper hire or equipment rental to enhance your boating experience.

One of the standout features of Click & Boat is its commitment to safety. All boats listed on the platform undergo thorough checks before being made available for rental, ensuring that they meet stringent quality standards. Additionally, renters have access to 24/7 customer support throughout their journey.

While Click & Boat offers an exceptional service, it's always worth exploring alternative options too. Companies like GetMyBoat and Sailo also provide similar platforms for boat rentals worldwide. It's advisable to compare prices and offerings across different platforms to find the best fit for your specific needs.

If you're dreaming of sailing into breathtaking sunsets or discovering hidden coves in exotic destinations, look no further than Click & Boat. This user-friendly platform opens up endless possibilities for water enthusiasts seeking memorable experiences on board their own private vessels. So go ahead; set sail with confidence and create memories that will last a lifetime with Click & Boat!