IHG Hotels & Resorts: Our Honest Review of the Hotel Chain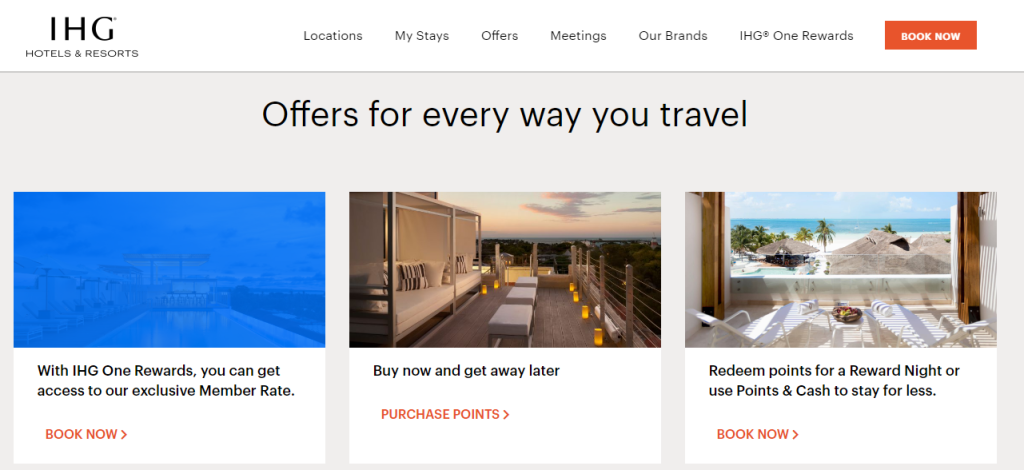 Introduction: Why We Decided to Review IHG Hotels & Resorts
We decided to review IHG Hotels & Resorts because we believe that they offer an excellent value for the money. We have stayed at several of their properties and have always been impressed with the cleanliness, comfort, and amenities.

In addition, we like that IHG Hotels & Resorts is a global company with properties in many countries. This allows travelers to find an IHG hotel no matter where they are going.

We also appreciate that IHG Hotels & Resorts offers multiple loyalty programs, including one for business travelers. This makes it easy to earn points and redeem them for free nights or other perks.
Brand Overview: What is IHG Hotels & Resorts and What Does it Offer?
IHG Hotels & Resorts is one of the world's leading hotel chains, with over 5,000 properties in over 100 countries. IHG offers a wide variety of hotels to suit every budget and need, from luxury properties to more affordable options. IHG also has a loyalty program, IHG Rewards Club, which offers perks like free nights and room upgrades.
Room Quality: Our Experience with IHG Accommodations
We've stayed in our fair share of IHG hotels and resorts over the years and have generally been happy with the accommodations. The rooms are typically clean and comfortable, with all the necessary amenities. We have never had any major issues with the quality of the rooms.

However, there have been a few occasions where the cleanliness of the room wasn't up to par. On one occasion, there was hair on the bedsheets and floor that didn't belong to either of us. Another time, we found mold in the shower. These instances were rare and not indicative of our overall experience with IHG hotels.
Amenities: What Does IHG Offer That Stands Out?
IHG offers several amenities that stand out from other hotel chains. One of these is the IHG Rewards Club, which allows members to earn points for staying at IHG hotels and redeem them for free stays, airline miles, or other perks. Other notable amenities include the IHG App, which allows guests to book rooms and access their account on their mobile device, and the IHG Concierge, which provides 24/7 assistance with booking reservations, planning activities, and more.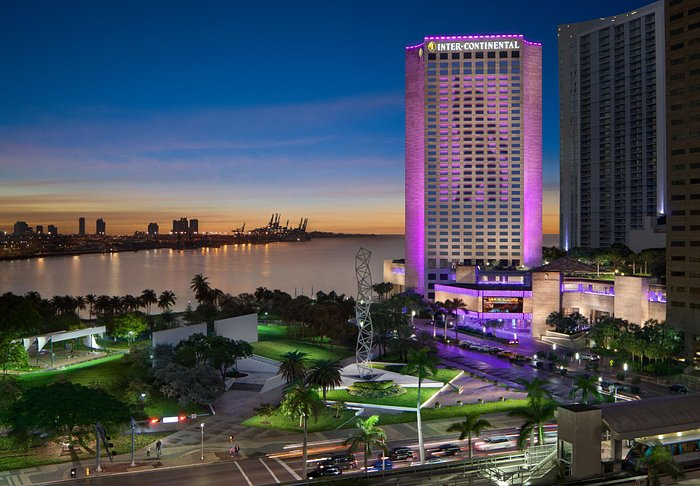 Dining Options: Our Experience with IHG Restaurants and Bars
We had the opportunity to stay at several IHG hotels and eat at their restaurants and bars while we were traveling. Overall, we were impressed with the quality of the food and service. The restaurants had a good variety of options, and the staff was always friendly and helpful. The bars were also well-stocked and had a good selection of drinks. We would definitely recommend eating at an IHG restaurant or bar if you're looking for a good meal or drink while staying at an IHG hotel.
We've stayed at a variety of IHG hotels over the years and have had some good experiences with their restaurants and bars. The food is usually pretty decent, although there have been a few misses here and there. The service has generally been good, although we've had a few bad experiences as well. Overall, we've been happy with the dining options at IHG hotels.

One of our favorite IHG restaurants is the InterContinental Boston. The food is always top-notch and the service is wonderful. We also love the bar at the InterContinental Miami – it's a great place to relax with a drink after a long day of sightseeing.

If you're looking for a more casual dining experience, IHG also has some great options. We've had some great meals at the Holiday Inn Express in San Francisco and the Crowne Plaza in Los Angeles. And, if you're just looking for a quick bite, the cafes at most IHG hotels are usually pretty good.
Customer Service: How Does IHG Handle Guest Requests and Complaints?
IHG Hotels & Resorts is committed to providing excellent customer service. Guests can submit requests and complaints through the IHG website, by calling the customer service number, or by speaking to a hotel staff member directly.

The customer service team is available 24 hours a day, 7 days a week to address any concerns you may have. We found that the team was very responsive and helpful in addressing our questions and concerns. In most cases, they were able to resolve our issue quickly and efficiently.

If you are not satisfied with the response you receive from the customer service team, you can escalate your complaint to a manager or supervisor. We recommend doing this in writing so that you have a record of your correspondence.

Overall, we were impressed with the level of customer service offered by IHG Hotels & Resorts. They seem to take guest satisfaction seriously and are willing to go above and beyond to resolve any issues that may arise.
Loyalty Programs: How Does IHG Rewards Club Work and What Are the Benefits?
The IHG Rewards Club is a hotel loyalty program that offers members a wide range of benefits and perks. As a member, you'll earn points for every stay at an IHG hotel, which can be redeemed for free nights, flight upgrades, and more. You'll also enjoy exclusive member rates, early check-in/late check-out privileges, and access to the IHG Concierge service. Plus, as a member of the IHG Rewards Club, you'll be able to take advantage of special promotions and offers from time to time.
Sustainability Efforts: How Does IHG Address Environmental and Social Responsibility?
IHG Hotels & Resorts is committed to being a responsible business and addressing environmental and social responsibility in all aspects of our operations. We are constantly striving to improve our sustainable performance and reduce our impact on the planet.

We have set ambitious targets to reduce our energy consumption, water use and waste production across all of our hotels worldwide. We are also working hard to protect and enhance the local communities and environments where we operate. Our sustainability efforts are an important part of how we do business and are central to our long-term success.

Some of the key initiatives we have undertaken include:

• Implementing energy efficiency measures in all of our hotels

• Working with suppliers to source more sustainable products and services

• Engaging with guests and employees to raise awareness of sustainability issues

• Supporting local community projects that focus on environmental protection or social inclusion


Location and Accessibility: How Convenient are IHG Hotels for Travelers?
IHG Hotels & Resorts are located in convenient locations for travelers, with hotels in major cities around the world. IHG also offers a variety of transportation options to get guests to and from their hotels, including airport shuttles, rental cars, and taxis. The hotel chain is also accessible for guests with disabilities, with ADA-compliant rooms and facilities available at many locations.
IHG Hotels & Resorts are conveniently located in major cities and airports around the world. Whether you're looking for a place to stay before your next flight or a comfortable place to rest during your travels, IHG has a hotel that will suit your needs.

IHG's website makes it easy to find a hotel near you, with a convenient search function that allows you to filter by location, amenities, and more. You can also view maps of each hotel's location, so you can see exactly how close it is to nearby attractions and transportation options.

If you're looking for an IHG hotel that's close to public transportation, many of our hotels offer complimentary shuttle service to and from nearby airports and train stations. And if you're driving to your hotel, we offer on-site parking at most locations (fees may apply).
Conclusion: Our Overall Assessment of IHG Hotels & Resorts
After staying in various IHG hotels and resorts around the world, we've come to an overall assessment of the hotel chain. We believe that IHG offers great value for money, especially if you're able to take advantage of their loyalty program and promotions. The rooms are generally clean and comfortable, although some may find them to be on the small side. The service is typically friendly and efficient, although there can be some variability between locations. Overall, we would recommend IHG hotels and resorts for both business and leisure travelers.
IHG Hotels & Resorts is a hotel chain with locations all over the world. The company has a wide variety of hotels, from budget-friendly to luxury. IHG also offers many different amenities and services, making it a great choice for travelers of all types.

We were very impressed with IHG during our stay. The room was clean and comfortable, and the staff was friendly and helpful. We enjoyed the complimentary breakfast and the free Wi-Fi. Overall, we had a great experience at IHG and would recommend it to others.