Adobe Review: A Comprehensive Guide to the Creative Suite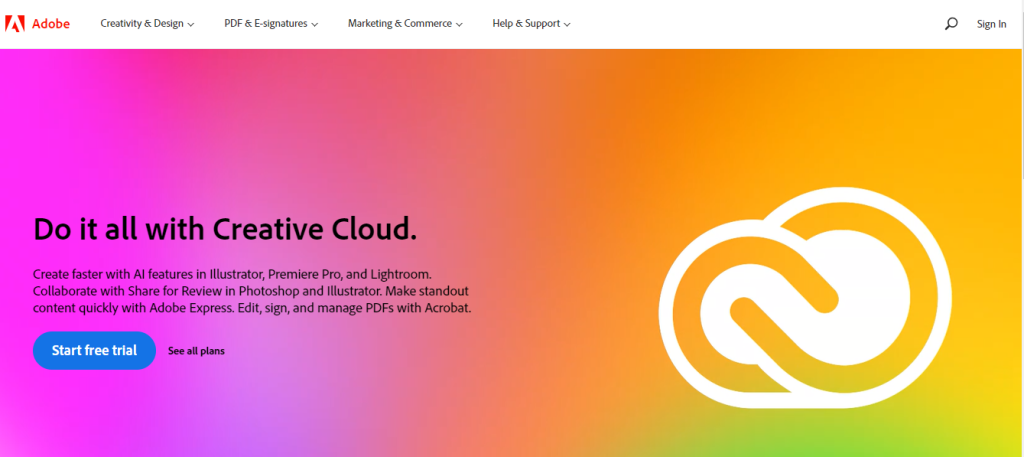 Welcome to the ultimate guide on Adobe Creative Suite! Whether you're a seasoned designer or just starting out, there's no denying that Adobe has become synonymous with creativity in the digital age. With its array of powerful tools and applications, it's no wonder that so many creatives turn to this suite for their design needs. But with so much functionality at your fingertips, where do you start? Fear not! In this comprehensive review, we'll break down everything you need to know about Adobe Creative Suite – from the basics of each application to tips and tricks for optimizing your workflow. So buckle up and get ready to unleash your creativity like never before!
An Introduction to Adobe Creative Suite
Adobe Creative Suite is a comprehensive set of tools for digital designers, containing everything you need to get started in the world of graphic design. In this guide, we'll give you an overview of the Creative Suite, its main features, and what it can do for your business. The Adobe Creative Suite is a collection of software programs designed for graphic designers, web developers, video editors, and photographers. It includes everything from a basic image editor to more complex tools for advanced design work. The suite is available in both subscription-based and one-time purchase versions. The main benefits of using the Adobe Creative Suite are its versatility and the fact that all of the applications work together seamlessly. For example, you can start working on a project in Photoshop and then send it over to Illustrator for further refinement. Or, you can use After Effects to create stunning visual effects for your videos. And because all of the programs are developed by Adobe, they all integrate with each other perfectly. If you're thinking about getting started with the Adobe Creative Suite, we highly recommend it. It's an essential toolkit for any serious designer or creative professional.
The Different Types of Adobe Software
Adobe offers a variety of software programs for creative professionals, including tools for graphic design, video editing, and web development. In this section, we'll take a closer look at some of the different types of Adobe software and their key features. Graphic Design Software: Adobe Photoshop is a widely used program for creating and manipulating digital images. It offers a variety of features for cropping, color correction, retouching, and adding text or graphics to images. Video Editing Software: Adobe Premiere Pro is a powerful video editing program that enables users to create professional-quality productions. It offers a wide range of features for trimming and arranging video footage, adding effects and titles, and more. Web Development Software: Adobe Dreamweaver is a popular program for designing and developing websites. It offers an intuitive WYSIWYG interface for creating web pages, as well as powerful code-editing tools for those who prefer to hand-code their site's HTML and CSS.


Things To Consider For Adobe Creative Suite
There are a lot of things to consider when it comes to deciding whether or not to buy Adobe Creative Suite. Here are some of the pros and cons to help you make your decision: Pros: -A comprehensive set of tools for creative professionals -Includes industry-leading applications like Photoshop, Illustrator, and InDesign -Can be used for a wide variety of projects, from web design to video editing -Regular updates keep the software current and add new features and capabilities -Flexible subscription options make it affordable for individuals and businesses of all sizes
Common Uses for Adobe Software
Adobe Creative Suite is a comprehensive set of tools for designers, illustrators, and web developers. The most recent version, Adobe CS6, includes Photoshop, Illustrator, InDesign, Dreamweaver, Flash Professional, and more. Adobe software is used by professionals in a variety of fields, including graphic design, web development, photography, video editing, and print design. Here are just a few examples of common uses for Adobe Creative Suite: -Graphic designers use Photoshop to create or manipulate images for logos, ads, and other marketing materials. -Web developers use Dreamweaver to create websites that are both visually appealing and functional. -Photographers use Lightroom to editRAW photos and manage large photo libraries. -Video editors use Premiere Pro to edit videos for TV shows, movies, and online platforms like YouTube. -Print designers use InDesign to create layouts for magazines, newspapers, books, and other printed materials.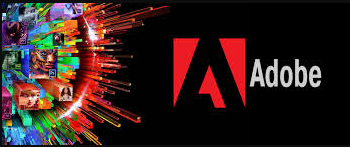 Tips and Tricks for Using Adobe Software
Assuming you're referring to the Creative Suite, Adobe's line of graphic design and video editing software, here are some tips and tricks for using it: -If you're just starting out with Adobe software, take some time to explore the various tools and features each program has to offer. There's a lot to learn, but once you get the hang of things you'll be able to create some amazing designs. -Don't be afraid to experiment! With Adobe software, you can always undo your changes if you don't like the results. So go ahead and try out new techniques and see what works best for you. -Keep an eye on tutorials and how-to videos online. There are tons of great resources out there that can help you master Adobe software. -Finally, don't forget to have fun! Creating art should be enjoyable, so make sure to take breaks and not get too stressed out about it.
Troubleshooting Common Issues with Adobe Software
If you're having trouble with Adobe software, there are a few things you can do to try and troubleshoot the issue. First, make sure that you're using the latest version of the software – sometimes bugs can be fixed in newer versions. If you're still having trouble, try resetting your preferences (instructions for how to do this can be found in the Adobe help pages). If that doesn't work, try uninstalling and reinstalling the software. And if all else fails, you can contact Adobe support for help.

Conclusion
In conclusion, Adobe is an amazing suite of tools that can help you create and edit nearly any type of digital content. Whether you're a professional designer looking to take your business to the next level, or just someone who wants to express their creativity through photos and videos, there's something here for everyone. With its wide range of features, easy-to-use interface and reasonable pricing options, it's no wonder why Adobe Creative Suite has become one of the most popular software suites on the market today.