Is Flixbus the Best Budget Travel Option? Our Honest Opinion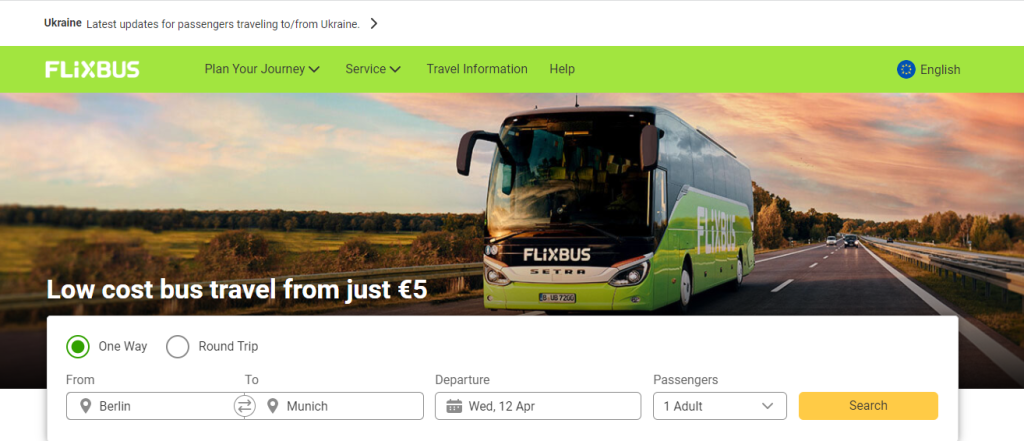 Are you looking for an affordable way to explore Europe without breaking the bank? Look no further than Flixbus! As one of the most popular budget travel options on the continent, this bus company offers a convenient and cost-effective way to see all that Europe has to offer. But is it truly worth your time and money? In this blog post, we're sharing our honest opinion on whether or not Flixbus is really the best choice for budget-conscious travelers. So buckle up and get ready for some insightful analysis – let's dive in!
Introduction to Flixbus: What is Flixbus?
Flixbus is a long-distance bus company that operates in Europe. It offers affordable prices and a wide range of routes, making it a popular option for budget travelers. Flixbus was founded in 2013 and is headquartered in Germany. The company has been expanding rapidly and now operates in 28 countries across Europe. Flixbus offers both regular and luxury buses, with the latter offering more comfortable seats and additional amenities such as WiFi. Prices start at just a few euros for shorter journeys, making Flixbus one of the most affordable ways to travel around Europe. Whether you're looking to visit multiple cities on a budget or simply want an alternative to flying, Flixbus is definitely worth considering.
Pros of Flixbus:
There are a few clear pros of using Flixbus for budget travel in Europe: -The prices are unbeatable. You can often find tickets for as little as 5 EUR (about 6 USD) one way. -The buses are comfortable and clean, with plenty of legroom and charging ports. The onboard WiFi is also a nice touch. -The schedule is very flexible, with new routes being added all the time. You can usually find a bus to suit your travel plans. -Flixbus offers a convenient app that makes booking tickets and keeping track of your journey easy.
– Affordable prices
We believe that Flixbus is the best budget travel option because of its affordable prices. A one-way ticket from Los Angeles to San Diego on Flixbus costs as little as $5, which is an unbeatable price. And, if you're looking to travel further distances, you can still find great deals on Flixbus. For example, a one-way ticket from Los Angeles to Las Vegas only costs $15.
– Wide range of destinations
Flixbus offers a wide range of destinations, making it a great option for budget travelers. With over 2,200 destinations in 34 countries, there's sure to be a Flixbus route that fits your travel plans. And with fares starting at just €5, Flixbus is one of the most affordable ways to travel.
– Comfortable seating and refreshments onboard
We were pleasantly surprised by the comfortable seats and the availability of refreshments onboard Flixbus. We didn't expect such amenities given the low cost of travel, but it made the journey much more enjoyable. The only downside was that there wasn't a ton of legroom, so if you're tall, you might find yourself a bit cramped.
– Limited luggage allowance
If you're planning on taking a Flixbus trip, be aware that the company has a strict luggage policy. Each passenger is allowed one small bag and one larger bag, with dimensions not exceeding 22x15x10 inches and 55x40x23 inches, respectively. Anything larger will need to be stored in the overhead compartment or under the bus.
– Unreliable Wi-Fi connection
If you're planning on using Flixbus to travel around Europe, be aware that the bus company's Wi-Fi connection is notoriously unreliable. passengers have reported being unable to connect to the Internet at all during their journey, or only being able to connect for a short period of time before the connection drops out again. This can be frustrating if you're trying to work or keep entertained during a long journey, so make sure you have another offline option available just in case.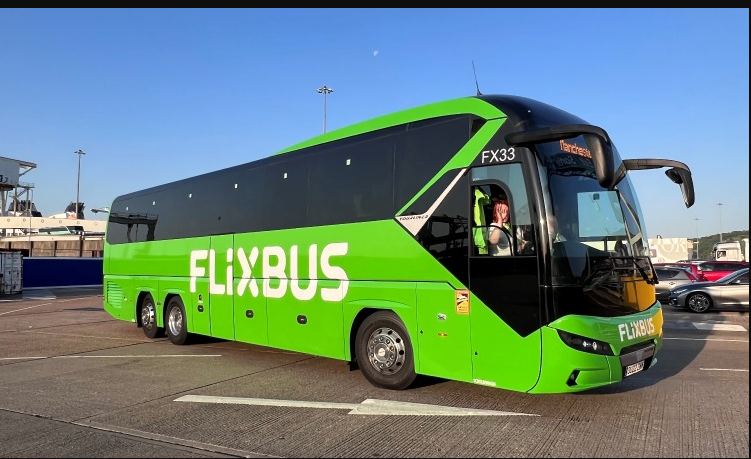 Alternatives to Flixbus
There are many different ways to travel on a budget, and Flixbus is just one option. If you're looking for alternatives to Flixbus, there are a few other options worth considering. One alternative is Megabus. Megabus offers similar prices and routes as Flixbus, making it a great option for budget-minded travelers. Megabus also has the added benefit of being more widely available in the United States. Another option is BoltBus. BoltBus is another budget-friendly bus line that operates in the U.S. and Canada. BoltBus offers slightly cheaper prices than Megabus and Flixbus, making it a great option for those looking to save even more money on their travels. If you're not set on taking a bus, there are also some alternative modes of transportation worth considering. Train travel can often be cheaper than bus travel, especially if you book in advance. You can also look into carpooling or hitchhiking as ways to save money on your travels.


Final Verdict on Flixbus
Flixbus is a great budget travel option for those looking for an affordable way to travel. The buses are comfortable and the drivers are friendly and helpful. The company also offers a variety of amenities, such as WiFi and power outlets, that make the journey more enjoyable. Overall, we believe that Flixbus is a great option for budget-minded travelers.
Conclusion
Flixbus is a great option for budget travelers looking to get around Europe with ease. It offers reliable and affordable travel options, along with amenities such as Wi-Fi, power outlets, and on-board entertainment. Ticket prices are competitive when compared to other budget carriers and the buses themselves are comfortable and spacious. While it may not be the perfect solution for everyone's wants or needs while traveling, it can certainly provide an excellent opportunity for those looking to save money without sacrificing comfort or convenience.