Discovering the Wonders of Booktopia: An In-Depth Review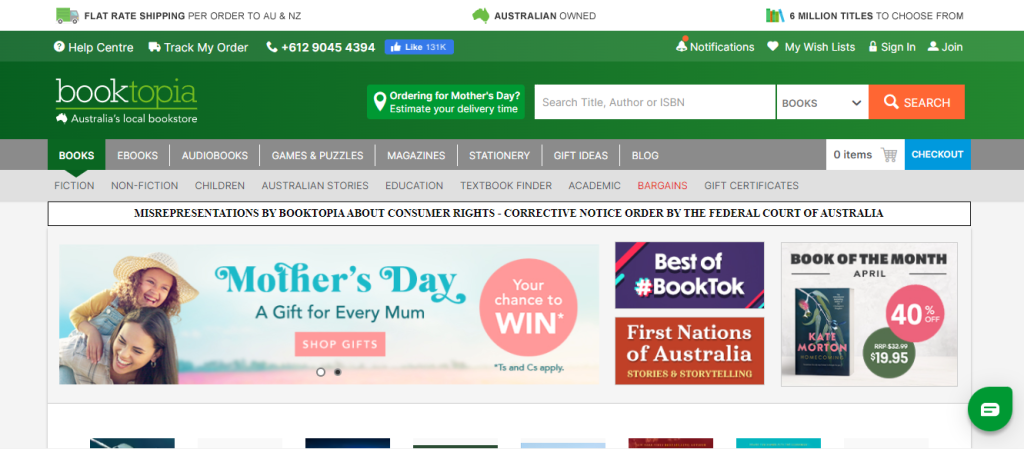 Are you a bookworm looking for your next literary adventure? Look no further than Booktopia, the online bookstore that's taking the reading world by storm. With an extensive collection of books in every genre and author interviews galore, it's impossible not to fall in love with this literary wonderland. Join us as we dive into everything Booktopia has to offer and discover why it's quickly becoming every book lover's go-to destination.
Introduction to Booktopia
Booktopia is an online bookstore that offers a wide range of books, eBooks, and audio books. They have a very user-friendly website and provide excellent customer service. I have been a customer of Booktopia for several years and have always been happy with their service. I highly recommend Booktopia to anyone looking for a great online bookstore.


Benefits of Shopping with Booktopia
When shopping with Booktopia, customers can enjoy a number of benefits that make the experience more enjoyable. For starters, Booktopia offers free standard shipping on all orders over $60. This means that shoppers can save on shipping costs when buying multiple items. In addition, Booktopia frequently runs sales and promotions on specific items, giving shoppers the chance to save even more money. Another benefit of shopping with Booktopia is the wide selection of products available. Customers can find books of all genres, including fiction, non-fiction, children's books, and more. In addition, Booktopia stocks a number of hard-to-find titles that may not be available at other retailers. This makes it easy to find the perfect book for any reader. Finally, shoppers can rest assured knowing that they are supporting a local business when shopping with Booktopia. By buying from an Australian-owned company, customers can help to boost the economy and create jobs in the community.
Types of Books Available on Booktopia
There are a wide variety of books available on Booktopia, ranging from fiction to non-fiction, and from children's books to adult books. Whether you're looking for a new novel to read, or a textbook for your studies, you're sure to find something that interests you on Booktopia. One of the great things about shopping on Booktopia is that they offer a huge range of titles from Australian and international authors. You can browse through their extensive catalogue and find books that are not available anywhere else. And, with new stock arriving all the time, there's always something new to discover on Booktopia. If you're not sure what to read next, take a look at the "Recommended For You" section on the website. Here, you'll find a selection of books that have been hand-picked by the Booktopia team, based on your previous purchases and browsing history. With so many great titles to choose from, you're sure to find something that appeals to you!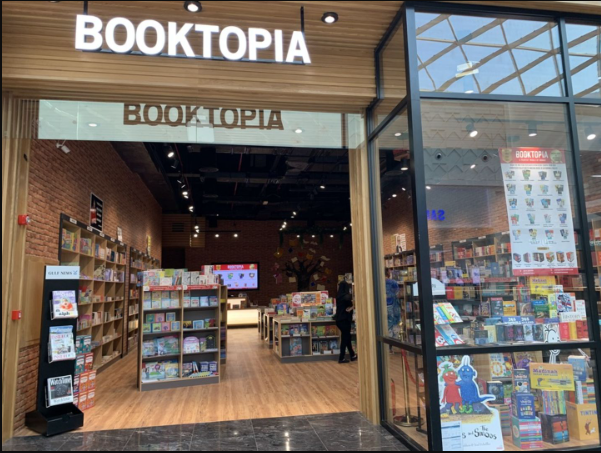 Customer Reviews and Ratings for the Store
Customer reviews and ratings are one of the most important aspects to consider when choosing a book store. And Booktopia does not disappoint in this department! With an average rating of 4.8 stars out of 5 on both Trustpilot and Sitejabber, it is clear that customers are highly satisfied with their experience shopping at this store. Most reviewers cite the great selection of books as one of the best things about Booktopia. Whether you are looking for the latest bestseller or a hard-to-find classic, chances are you will be able to find it here. The store also frequently runs sales and offers discounts on certain titles, so it is definitely worth checking back often if you are looking to score a deal on your next purchase. Another common praise for Booktopia is the excellent customer service. Both sites mention how helpful and responsive the staff is, whether you are shopping online or in person at one of their physical locations. They also offer free shipping on orders over $100AUD, which is a nice perk if you are based in Australia (as many of their customers seem to be). Overall, it seems like Booktopia is a great option for anyone looking for a new place to buy books. If you have had a positive experience with this store, please leave a review below to let others know!
Prices and Shipping Costs for Purchases from Booktopia
Prices and Shipping Costs for Purchases from Booktopia: Booktopia is an online retailer that specializes in selling books. They offer a wide variety of books, including fiction, non-fiction, children's books, and more. Prices for books on Booktopia start at $9.95 AUD for new releases and decrease to as low as $6.95 AUD for older titles. Shipping costs are based on the weight of the order and start at $6.95 AUD for orders under 500g.


How to Redeem Offers and Promos from the Site
If you're a fan of books, then you've probably heard of Booktopia. It's an online retailer that specializes in selling books, eBooks, and audio books. They offer a wide variety of titles, ranging from bestsellers to niche titles, and they're always adding new releases to their catalogue. But what many people don't know is that Booktopia also offers a number of great deals and promotions on their website. Here's a guide on how to redeem offers and promos from the site: First, create an account on the Booktopia website. This is quick and easy to do, and it will allow you to take advantage of all the features the site has to offer. Once you've created your account, log in and head over to the "Deals" section of the site. Here you'll find a list of all the current offers and promotions available. To redeem an offer, simply click on the "Claim Now" button next to it. This will take you to a page where you can enter your payment information. Once your payment is processed, the discount will be applied to your order automatically. You can also enter promo codes into this page if you have any. Booktopia frequently runs special promotions where you can get free shipping or discounts on certain items when you spend a certain amount of money. To take advantage of these deals, simply add items to your cart until you reach the required amount for the promotion, then head to
Conclusion
In conclusion, Booktopia is a fantastic resource for avid readers looking to discover new and interesting books. With its wide range of genres and its easy-to-use interface, Booktopia offers something for everyone. Whether you're looking to catch up on the latest bestsellers or explore some lesser-known classics, it's definitely worth checking out. So why not give Booktopia a try today? You never know what gems you might find!