Brandalley Review: Is it Worth Your Time and Money?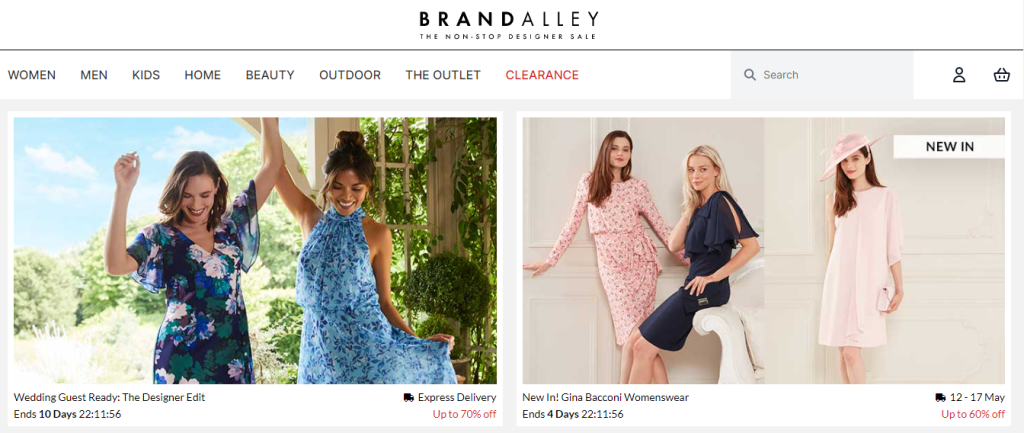 Are you tired of endlessly scrolling through online stores, trying to find the perfect outfit or home decor piece? Look no further than Brandalley! But is this popular shopping destination worth your time and hard-earned money? In this review, we'll dive deep into all aspects of Brandalley – from their product selection and pricing to shipping and customer service – so you can decide for yourself if it's the right place for your next shopping spree. Let's get started!
Introduction to Brandalley
Brandalley is a flash sale site that offers deep discounts on designer brands. It is similar to other flash sale sites like Gilt Groupe and Rue La La, but it offers a wider range of sizes and styles, as well as a greater selection of items for men, women, and children. You can find clothing, shoes, handbags, jewelry, and home decor at up to 70% off retail prices. The catch is that the sales only last for a few days and the inventory is limited, so you have to act fast. Shipping is free on orders over €50 (about $57), but there are no returns or exchanges. Overall, Brandalley is a great option if you're looking for designer deals and don't mind not being able to return items.

Benefits of Shopping on Brandalley
Shopping on Brandalley has a number of benefits that make it worth your time and money. Firstly, the site offers discounts of up to 70% off the RRP on a wide range of designer brands. This means that you can save a considerable amount of money on high-end items. Secondly, the site is very user-friendly and easy to navigate, meaning that you can find what you're looking for quickly and efficiently. Finally, Brandalley offers free delivery on all orders over £100, making it an excellent option for those who are looking to save money on their online shopping.
What Products are Available on Brandalley?
Brandalley is an online shopping platform that offers a wide range of products from top brands. You can find clothes, shoes, accessories, beauty products, and home decor on Brandalley. The website also has a Sale section where you can get discounts of up to 70% off on selected items.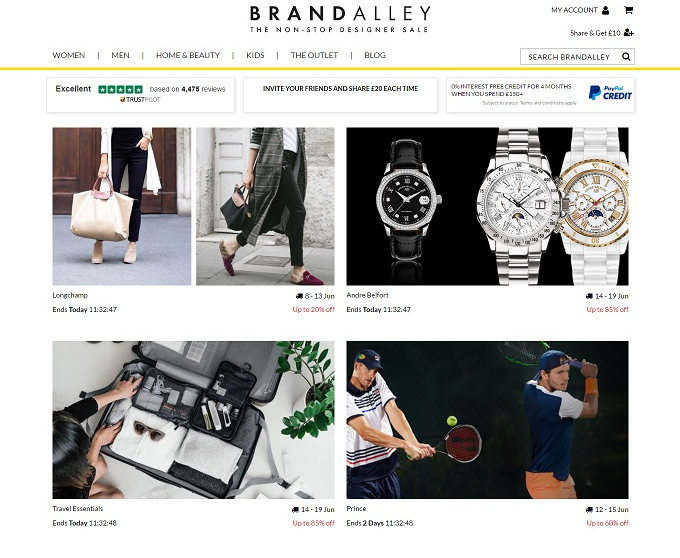 Other Features of Brandalley
Brandalley offers a few other features that are worth mentioning. First, they have a wish list feature that allows you to keep track of items you're interested in and be notified when they go on sale. They also have a "B-Club" which is a loyalty program that gives you access to exclusive sales, early access to sales, and free shipping on orders over €75. Finally, they have a blog with fashion tips and tricks.
Shipping and Return Policy
When it comes to shipping, BrandAlley offers two different options. You can choose to have your items shipped via Standard Shipping, which takes 3-5 business days, or you can choose to have them shipped via Express Shipping, which takes 1-2 business days. If you need your items sooner, BrandAlley also offers a Same Day Shipping option for an additional fee. As far as returns go, BrandAlley has a pretty liberal return policy. You can return most items within 14 days of receiving them, as long as they're in the same condition that you received them in. There are a few exceptions to this rule, such as final sale items and items that have been damaged or altered in any way.
Customer Reviews
If you're thinking about shopping on BrandAlley, you probably want to know what other customers have to say about the experience. In this section, we'll take a look at some customer reviews to give you an idea of what people think about the site. Overall, it seems that most customers are happy with their experience on BrandAlley. There are a few complaints here and there, but mostly people seem to be pleased with the prices, selection, and service. One customer said that she was able to find some great deals on designer clothes that she wouldn't have been able to afford otherwise. She also said that the customer service was excellent and that she received her order quickly. Another customer said that he had a very positive experience with BrandAlley and would definitely recommend it to others. He praised the site for its great selection and competitive prices. Some customers did complain about issues with returns and exchanges, saying that it was difficult to get in touch with customer service and that they didn't always receive the refund or exchange they were hoping for. However, these seem to be isolated incidents and overall it seems that most people are happy with their experience on BrandAlley.

Is it Worth Your Time and Money?
If you're looking for a bargain, then BrandAlley is definitely worth your time and money. With up to 70% off designer brands, there's always a great deal to be found. However, it's important to note that the selection of items on BrandAlley can be quite limited, so if you're looking for a specific item, it's best to check elsewhere. Shipping costs can also add up, so if you're not careful, you could end up spending more than you intended.
Conclusion
In conclusion, Brandalley is a great online shopping destination for those looking for quality products at discounted prices. With its wide selection of items and user-friendly interface, it's easy to see why so many shoppers have made the switch from traditional brick-and-mortar stores to online retailers like Brandalley. Its price matching policy and free shipping offer added incentives to shop on the platform, making it well worth your time and money. Have you tried out Brandalley yet? Let us know your experience in the comments below!