Cashback Website Review: How to Maximize Savings on Your Online Shopping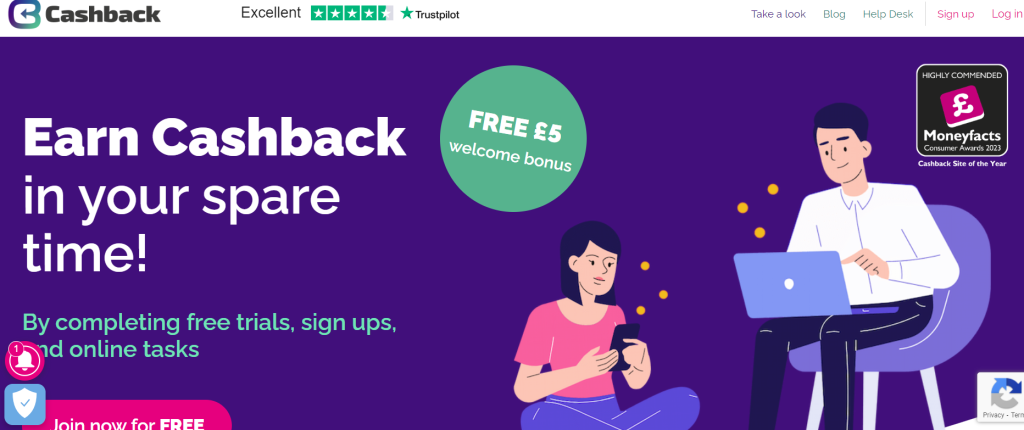 Introduction:
Are you tired of spending your hard-earned money on online purchases without getting any rewards in return? Well, it's time to change the game and start maximizing your savings! Introducing cashback websites – the secret weapon for savvy shoppers looking to save big bucks while indulging in their favorite online shopping spree.

In this comprehensive review, we'll dive into the world of cashback websites and uncover how they work. We'll also reveal the top five platforms that offer incredible cashback deals. Plus, we'll share some insider tips on how you can maximize your savings and take full advantage of these fantastic opportunities.

So buckle up and get ready to unlock a whole new level of smart shopping! With our guide, you'll never have to pay full price again. Let's jump right in!
What is a cashback website?
A cashback website is an online platform that allows you to earn money back on your purchases. It's like having a secret stash of savings waiting for you every time you shop online. These websites partner with retailers and brands, offering exclusive deals and discounts to their users.

Here's how it works: when you make a purchase through a cashback website, they receive a commission from the retailer. Instead of keeping all the commission for themselves, these websites give a portion of it back to you as cashback. It's essentially free money that you can earn simply by clicking through their platform before making your purchase.

The process is simple and straightforward. All you need to do is sign up for an account on the cashback website, browse through their list of partnered stores, click on the store or deal that interests you, and complete your purchase as usual. Once your transaction is confirmed by the retailer, the cashback amount will be credited to your account on the cashback website.

Cashback websites offer various ways to withdraw or redeem your earnings – whether it's through PayPal deposits, gift cards, or direct bank transfers – giving you ultimate flexibility in utilizing those hard-earned savings!

Now that we have covered what exactly a cashback website is let's explore some popular platforms where this magic happens!
How do cashback websites work?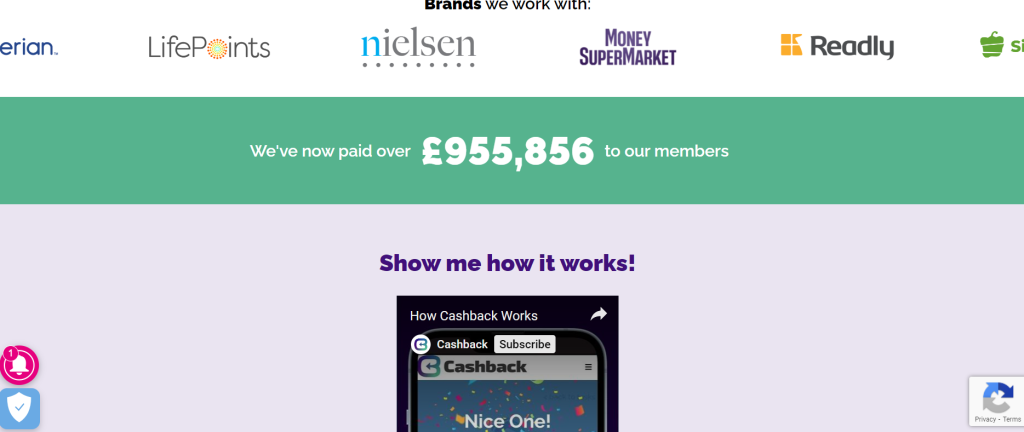 Cashback websites have become increasingly popular among online shoppers looking to save money. But how exactly do these websites work? Let's dive in and find out!

When you sign up for a cashback website, you gain access to a vast network of online retailers. These websites have partnerships with various stores, allowing them to earn a commission on every purchase made through their platform.

Here's where the magic happens: instead of keeping all that commission for themselves, cashback websites share a portion of it with you! When you make a purchase through the website, they track your transaction and credit a percentage of the total amount spent back into your account.

To maximize your savings, it's important to understand how each cashback website operates. Some platforms offer flat-rate cashbacks on every purchase, while others may provide higher percentages for specific categories or featured stores. It's worth exploring different options to see which one suits your shopping habits best.

Once you've accumulated enough cashback in your account, most websites allow you to withdraw the funds via various methods such as PayPal or gift cards. You can then use this extra money however you please – whether it's saving up for something special or treating yourself guilt-free!

Remember that using cashback websites is effortless and doesn't require any additional steps during checkout. Simply click through from the website to the retailer and shop as usual – just keep an eye out for any exclusive deals or coupon codes provided by the cashback site.

Understanding how cashback websites work can help savvy shoppers maximize their savings effortlessly. By taking advantage of these platforms' partnerships with retailers and earning money back on purchases they would make anyway, online shoppers can stretch their budget even further without compromising on their favorite brands or products! So why not give it a try and start boosting your savings today?
The 5 best cashback websites
When it comes to maximizing savings on your online shopping, cashback websites are a game-changer. These platforms allow you to earn back a percentage of the money you spend, putting some extra cash back into your pocket. But with so many options out there, which ones should you choose? Here are five of the best cashback websites that can help you save big!

1. Rakuten: Formerly known as Ebates, Rakuten is one of the most popular cashback sites around. With over 2,500 partner stores and generous cashback rates, it's easy to see why users love this platform.

2. Swagbucks: While Swagbucks is primarily known for its paid surveys and rewards program, they also offer a fantastic cashback feature. Earn "Swagbucks" for every dollar spent through their portal and redeem them for gift cards or PayPal cash.

3. Honey: If you're someone who loves finding discounts and deals while shopping online, Honey is the perfect choice for you. In addition to its automatic coupon-finding feature, Honey offers cashback at select retailers.

4 . TopCashback: As the name suggests, TopCashback aims to provide users with top-notch savings opportunities through their extensive network of partner stores. They even have exclusive deals that can't be found elsewhere.

5 . BeFrugal: With competitive rates and an impressive selection of partnered stores (over 5,000!), BeFrugal has earned its place among the best cashback websites available today.


Remember that each website may have different features and offers varying percentages of cash back depending on the store or category. It's important to compare these factors before making a decision on which site(s) will work best for your shopping habits!
How to maximize savings with cashback websites
When it comes to maximizing savings with cashback websites, there are a few key strategies you can employ. First and foremost, make sure you sign up for multiple cashback websites. Each site offers different deals and percentages, so by diversifying your memberships, you increase your chances of finding the best offers.

Keep an eye out for special promotions or limited-time bonuses. Cashback sites often run promotions where they offer higher cashback rates or additional incentives for specific retailers or categories. Taking advantage of these promotions can significantly boost your savings.

Another tip is to always check if the cashback website has a browser extension available. These extensions automatically notify you when you visit a retailer's website that offers cashback. This saves time and ensures that you never miss out on potential savings.

Additionally, consider combining cashback with other discounts or coupons. Some stores allow stacking discounts, meaning you can use both a coupon code and earn cash back on your purchase. This double-dipping strategy can lead to substantial savings.

Be patient and consistent in using cashback websites. The more frequently you shop through these platforms, the more opportunities you have to accumulate significant amounts of money over time.

Remember that maximizing savings with cashback websites requires some effort on your part – researching deals, comparing rates across different platforms, and staying vigilant for opportunities – but the rewards can be well worth it! So why not take advantage of this simple yet effective way to save money while shopping online?
Conclusion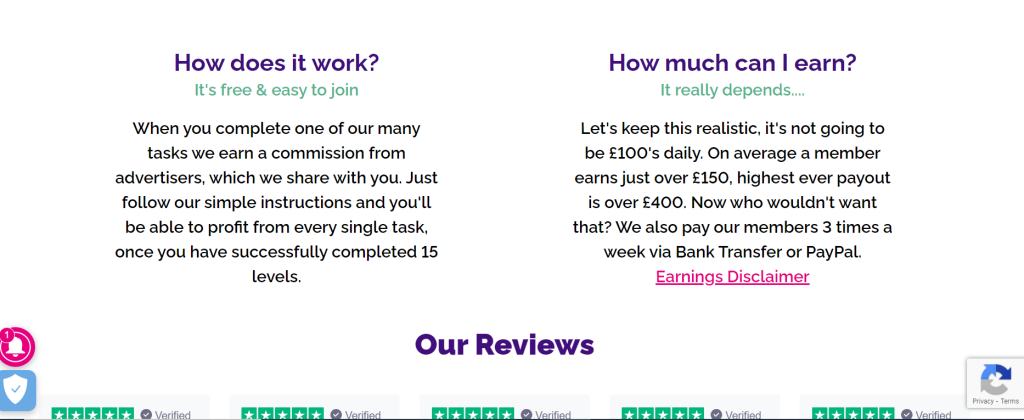 In today's world of online shopping, finding ways to save money is always a top priority. Cashback websites have revolutionized the way we shop by offering an easy and effective way to earn money back on our purchases. By partnering with retailers and earning commissions on sales made through their platform, cashback websites are able to pass a portion of that commission back to shoppers.

Throughout this article, we have explored what cashback websites are and how they work. We have also highlighted five of the best cashback websites available today, including Rakuten, Honey, Swagbucks, TopCashback, and ShopBack. Each of these platforms offers unique features and benefits that can help you maximize your savings.

To make the most out of using cashback websites, here are some tips:

1. Sign up for multiple cashback sites: Different sites may offer varying rates or partnerships with specific retailers. By signing up for several platforms, you increase your chances of finding the best deals.

2. Install browser extensions: Many cashback sites provide browser extensions that automatically notify you when you're eligible for cash back while browsing online stores. This eliminates the need to constantly check each site individually.

3. Stack discounts: Take advantage of coupon codes or promotional offers in conjunction with your earned cash back to maximize your savings even further.

4. Be patient: It may take some time for your earnings to accumulate before being eligible for withdrawal or payout thresholds set by each respective website.

By following these strategies and making use of various cashback websites' features and offerings in combination with traditional shopping hacks like comparison shopping and utilizing coupons/discounts from other sources (e.g., email newsletters), you can truly supercharge your savings potential!

So why not start maximizing your savings on online purchases today? Go ahead and explore different options from our list or try out new ones; just remember always be vigilant about protecting personal information when creating accounts on any platform.

Happy shopping and saving!