Enterprise Website Review: An In-Depth Look at Renting a Car Online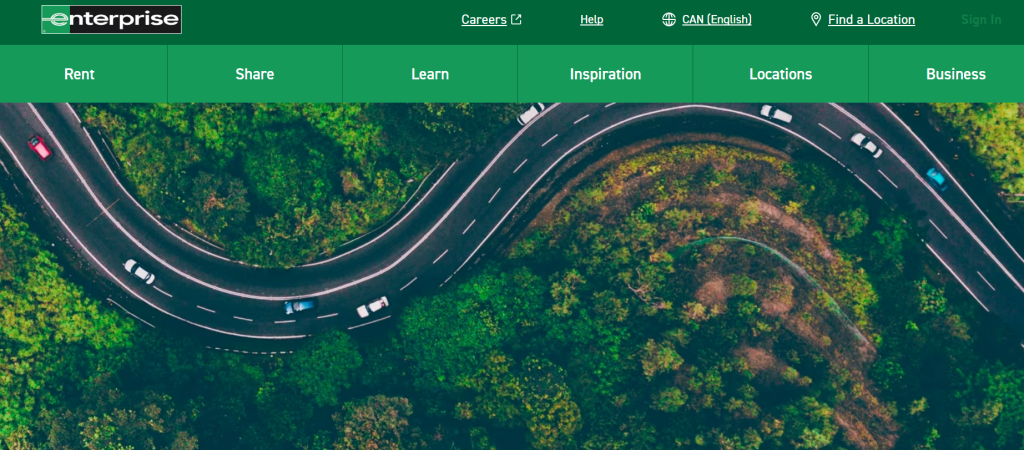 Are you planning for a road trip or need a car rental for business purposes? Renting a car online can be an easy and convenient way to get the vehicle you need. However, with so many options available, it can be overwhelming to choose the right one. In this Enterprise website review, we'll take an in-depth look at how to rent a car online through their platform. We'll also provide tips and recommendations based on our experience using Enterprise's website. So buckle up and let's dive into everything you need to know about renting a car online with Enterprise!
Enterprise Website Overview
Enterprise is one of the most well-known car rental companies in the world, offering convenient and affordable options for those looking to rent a car. Their website provides a user-friendly platform that allows customers to easily book their desired vehicle online.

Upon reaching Enterprise's homepage, users are greeted with an interface that displays all available vehicles at their chosen location. The website uses a simple color scheme of blue and white, making it easy on the eyes while browsing through different options.

The site offers plenty of filtering options such as choosing pickup and drop off locations, dates and times to ensure you receive accurate pricing information. Even if you're not sure which type of car will suit your needs best; they provide detailed information about each model so that you can make an informed decision before booking.

Moreover, Enterprise's website also has a blog section where visitors can read up on helpful travel tips or stay updated with the latest company news. Enterprise's website provides an excellent experience for anyone searching for reliable car rentals online.
How to Rent a Car Online
Renting a car online has never been easier, and Enterprise makes this process simple and quick. Here are the steps to follow when renting a car online with Enterprise:

1. Start by visiting the Enterprise website and selecting your location, rental dates, and times.
2. Choose the type of vehicle you want from their wide range of options, including sedans, SUVs, trucks, vans, and luxury cars.
3. Enter your personal details like name, email address, phone number etc., which will be used for confirmation purposes.
4. Add any extras that you need such as child seats or GPS devices to make your trip more comfortable.
5. Review the total cost of rental along with any additional charges before finalizing your booking.

Make sure to read all terms and conditions carefully before proceeding with payment. With just a few clicks on their user-friendly platform you can easily rent a car online in minutes!
Enterprise Car Rental Locations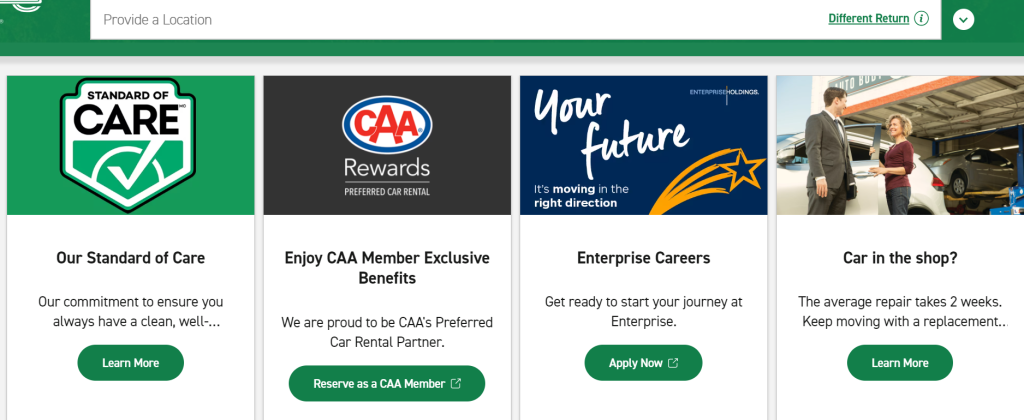 Enterprise Car Rental has locations all across the United States, making it easy for customers to rent a car no matter where they are. From major cities like New York and Los Angeles to smaller towns, Enterprise offers convenient locations everywhere.

In addition to their widespread presence in the US, Enterprise also has rental locations in over 85 countries around the world. This makes them an excellent option for travelers who need a reliable rental car while abroad.

Enterprise offers both airport and non-airport locations, so you can choose the most convenient pickup location depending on your needs. Their website even allows you to search for rental car options near specific addresses or landmarks.

One of the great things about renting from Enterprise is their flexible one-way rentals. If you're flying into one city but need to return your rental car in another city, Enterprise allows you to do that without any additional fees.

No matter where you're headed or how long you'll need a rental car for, there's likely an Enterprise Car Rental location nearby that can help meet your needs.
Car Rental Tips
When it comes to renting a car, there are a few things you should keep in mind to ensure a smooth and stress-free experience. Here are some tips to help you out:

First of all, make sure you have all the necessary documents with you when picking up your rental car. This includes your driver's license, credit card used for the reservation, and any additional identification required by the rental company.

Before signing any paperwork or driving away in the car, take a thorough look around it and note any existing damage or scratches. This will prevent you from being held responsible for these damages later on.

Be aware of any mileage limits that may be imposed by the rental company. Going over these limits can result in extra fees or charges.

If possible, fill up the gas tank yourself before returning the vehicle. Rental companies often charge significantly higher prices for gasoline than what is available at local gas stations.

Always read through your rental agreement carefully before signing anything. Make sure you understand all terms and conditions associated with your rental, including insurance coverage options and potential fees for late returns or other violations.

By following these simple tips, renting a car can be an easy and hassle-free experience!
Our Recommendation: Enterprise Website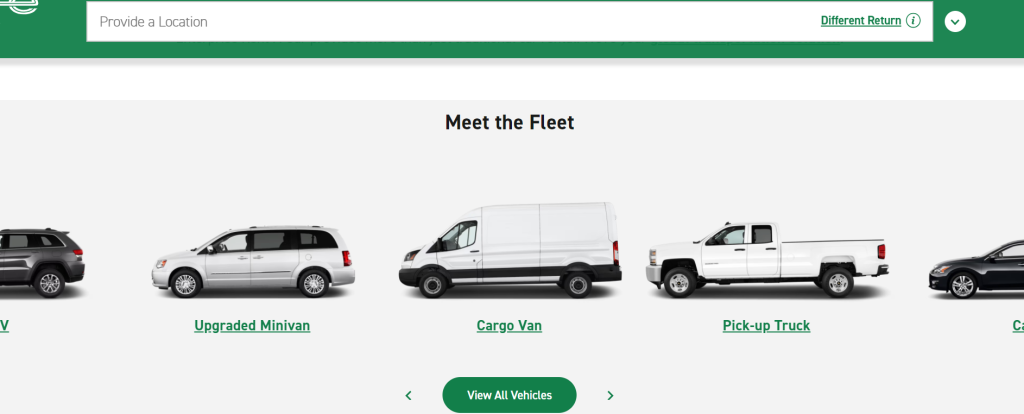 After an in-depth review of the Enterprise website, we can confidently recommend it as a reliable and user-friendly platform for renting cars online. The website offers a wide range of car rental options, including luxury vehicles and hybrid models. The booking process is straightforward, and customers can choose from multiple pickup locations across the country.

The Enterprise website also provides helpful resources such as rental tips to assist first-time renters or those looking to save money on their next rental. With excellent customer service and competitive prices, Enterprise stands out among its competitors.
Based on our in-depth review of the Enterprise website, we highly recommend it for anyone looking to rent a car online. The site is easy to navigate and offers a wide range of vehicles at competitive prices. With locations all over the world, renting a car with Enterprise is convenient and hassle-free.

Furthermore, their commitment to customer service is evident in the various resources available on their website such as helpful tips for renters and detailed information about each vehicle category. We also appreciate that they offer flexible rental options including one-way rentals and long-term rentals.

Enterprise provides an excellent user experience that makes renting a car online simple and straightforward. If you're planning your next trip or just need transportation for a day, be sure to check out the Enterprise website for all your rental needs!

If you're looking for a hassle-free car rental experience with affordable rates and excellent customer service, we highly recommend checking out the Enterprise website for your next rental needs.