Why You Should Add FiveBelow to Your List of Go-To Stores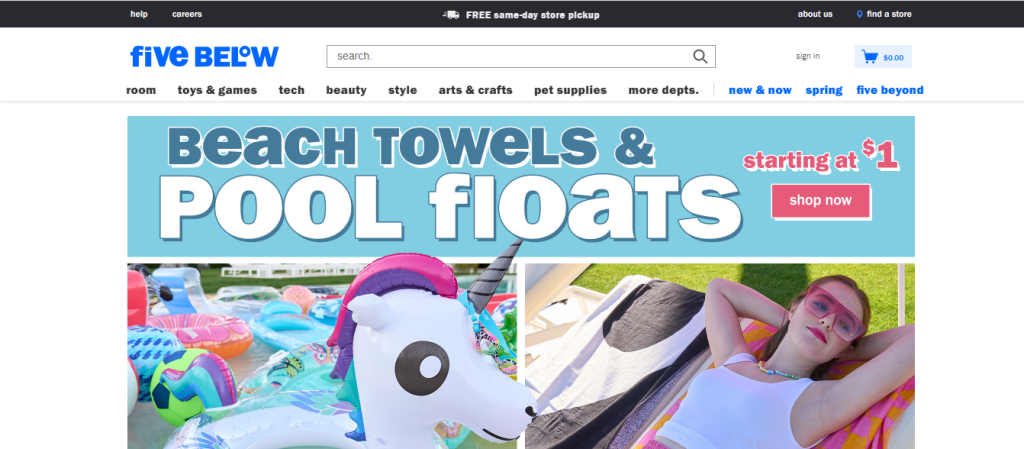 If you're looking for a store that's always on trend and has the latest and greatest items, then you need to add FiveBelow to your list of go-to stores! From clothes to accessories to home decor, FiveBelow has it all – and at prices that won't break the bank. Not sure where to start? Here's a quick introduction to FiveBelow: Where it all began: Founded in 2002, FiveBelow started out as a discount store chain focused on selling products for $5 or less. Today, the store has evolved into so much more!
While you can still find plenty of items for under $5, FiveBelow now carries a wide range of trendy and must-have items at prices that are still very budget-friendly. What you'll find: When you walk into a FiveBelow store, you'll be greeted with an array of colors, patterns, and fun designs – perfect for anyone who loves being on trend! The store is divided into different sections, each with its own unique offerings.
You'll find everything from clothes and accessories to beauty products, home decor, tech gadgets, games, toys, and so much more. There's truly something for everyone at FiveBelow. The best part? Prices start at just $1! Whether you're looking for a new outfit or just want to try out some new makeup products without spending a lot of money, FiveBelow is the place to be.
Reasons Why You Should Shop at FiveBelow
If you haven't already started shopping at FiveBelow, then you're missing out! Here are five reasons why you should add FiveBelow to your list of go-to stores: 1. You'll find items for everyone in the family. Whether you're looking for a new toy for your child, a gift for a friend, or a treat for yourself, FiveBelow has something for everyone. 2. The prices are unbeatable. FiveBelow's motto is "You'll never pay more than $5," and they mean it! You'll be able to find quality items without breaking the bank.
3. The store is always clean and well-organized. Shopping at FiveBelow is always a pleasant experience because the store is always clean and well-organized. You won't have to waste time digging through messy racks to find what you're looking for. 4. The staff is friendly and helpful. The employees at FiveBelow are always willing to help you find what you need or answer any questions you have.
They're also happy to offer suggestions if you're not sure what you're looking for. 5. There's something new every time you visit. Because FiveBelow receives new shipments of merchandise daily, there's always something new to see when you visit the store. You'll never get bored shopping at FiveBelow!
– Quality of Goods

No matter what you are looking for, you can be confident that the quality of the goods at FiveBelow will meet your expectations. The store offers a wide variety of items, from clothes to toys to cosmetics, and everything in between. You will never have to worry about the quality of the products you purchase from FiveBelow. When it comes to the quality of the goods available at FiveBelow, shoppers can rest assured knowing they are getting a great product for an unbeatable price.
The store offers a wide variety of items, all of which are carefully selected to meet the needs of their target demographic: tweens and teens. shoppers can expect to find trendy items that are both stylish and affordable. The quality of the goods is impeccable, which is something that cannot be said for all discount retailers. In fact, many customers are surprised to learn that such affordable prices can be found on such high-quality merchandise.
– Variety of Products
This is a great store for anyone who loves to shop for a variety of different items. The store has a wide range of products, including clothes, accessories, beauty products, and more. FiveBelow is a great place to find affordable products that are still high-quality. The store also offers free shipping on orders over $50, so it's easy to get your shopping done without spending a lot of money. FiveBelow is a go-to store for a variety of products. They have everything from clothes to electronics to party supplies and more.
Their prices are unbeatable, and they always have the latest and greatest products. They also offer a great rewards program where you can earn points towards free stuff. FiveBelow offers a wide variety of products for its customers, from clothes and accessories to home decor and electronics. There's something for everyone at FiveBelow, which is why it's one of our go-to stores. Whether you're looking for a new outfit or just some accessories to update your look, FiveBelow has you covered.
They carry popular brands like Vans and Adidas, as well as trendy styles from up-and-coming designers. And if you're looking for something unique, they have a great selection of one-of-a-kind pieces too. If you're redecorating your apartment or just looking for some new home items, FiveBelow is also a great option. Their home decor section has everything from wall art to throw pillows to small furniture pieces.
And their prices are unbeatable – you can get all of this stuff for way less than you would at other stores. Finally, FiveBelow also carries electronics like phones cases, headphones, and drones. So if you're looking for a gift for the tech lover in your life (or maybe just treating yourself), this is the place to go.
– Low Prices
If you love finding a good deal, then you'll love shopping at FiveBelow. This store is known for its low prices on everything from clothes to electronics. Whether you're looking for a new outfit or a new phone case, you're sure to find it at FiveBelow.
And the best part is that you don't have to sacrifice quality for price. FiveBelow carries name brand items as well as its own line of products, so you can be sure you're getting the best bang for your buck.
Shopping Tips for FiveBelow
1. Shop the clearance section. You can often find great deals on clearance items. 2. Use coupons. FiveBelow offers coupons on their website and in their weekly circulars. 3. Join the FiveBelow email list. You'll be the first to know about sales and new arrivals. 4. Check out the FiveBelow app. The app offers exclusive discounts and coupons. 5. Follow FiveBelow on social media. Social media is a great way to stay up-to-date on sales and new arrivals.
When it comes to shopping for affordable items, FiveBelow is one of the best stores around. Here are a few tips to help you get the most out of your shopping trip: 1. Know what you're looking for before you go. FiveBelow can be overwhelming if you don't have a plan. Make a list of the items you need or want, and stick to it. 2. Take advantage of the sales and clearance sections. FiveBelow always has great deals on clearance and sale items. You can often find things for half-off or more! 3. Sign up for a loyalty card. This will give you access to exclusive deals and coupons. Plus, you'll earn points with every purchase that can be redeemed for even more discounts down the road. 4. Shop early in the week for the best selection. The store gets very busy on weekends, so if you can swing it, shop during the week instead. 5. Don't forget about the online store! FiveBelow's website is packed with great deals that are often even better than what you'll find in-store. Plus, there's no crowds and no lines!
– What to Look for When Shopping
When shopping at FiveBelow, there are a few things to keep in mind. First, the store offers a wide variety of items, so it is important to know what you are looking for before heading in. Second, the prices are very affordable, so it is easy to find something within your budget.
Third, the store typically has sales and promotions going on, so be sure to check the website or ask a store associate for more information. Lastly, FiveBelow is known for its great customer service, so if you have any questions or concerns while shopping, do not hesitate to ask a staff member for assistance.
– How to Get the Best Deals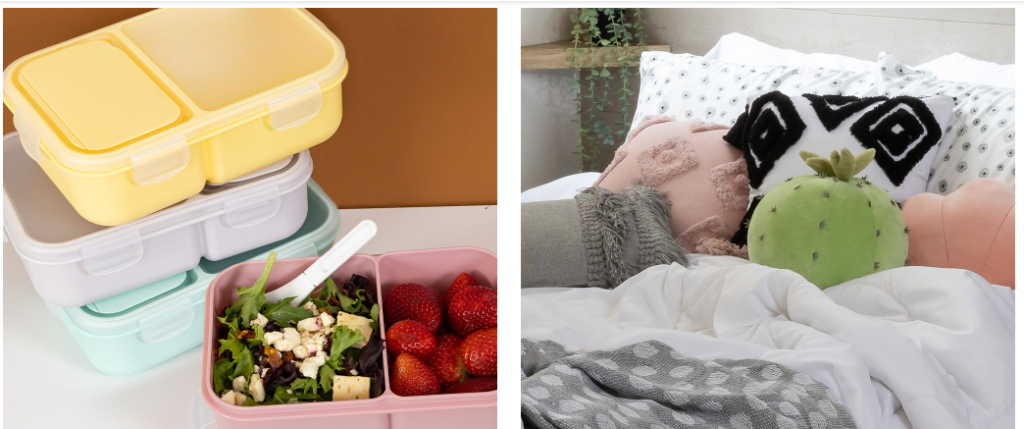 To get the best deals at FiveBelow, you should: -Check the store's website frequently for updates on sales and promotions -Follow FiveBelow on social media platforms like Facebook and Twitter -Sign up for the store's email list to stay informed about upcoming sales events -Visit the store during holiday periods like Black Friday and Christmas, when deep discounts are often offered -Take advantage of special offers like coupons and clearance items
Conclusion
FiveBelow is an amazing store that offers a wide variety of items at budget-friendly prices. Whether you are looking for tech, apparel, or home decor and accessories, you will find something to fit your needs and wants at FiveBelow. With unbeatable deals and quality products, it's no wonder why so many people love shopping there. So if you're on the hunt for great deals without having to break the bank, make sure to add FiveBelow to your list of go-to stores!