Uniqlo Review: The Ultimate Guide to Finding Your Perfect Outfit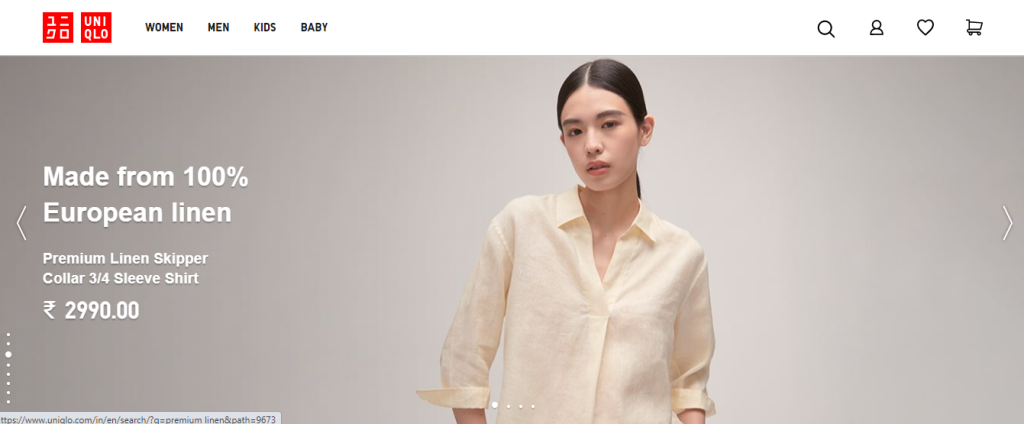 Are you tired of endlessly scrolling through online stores, trying to find the perfect outfit that fits both your style and budget? Look no further than Uniqlo. This Japanese retailer has taken the fashion world by storm with its high-quality basics and trendy collaborations. But with so many options, where do you start? In this ultimate guide to finding your perfect Uniqlo outfit, we'll cover everything from sizing and fit to fabric quality and sustainability. Get ready to level up your wardrobe game with Uniqlo!
Introduction to Uniqlo
Assuming you are not familiar with Uniqlo, it is a Japanese clothing company that sells high-quality, stylish clothes for both men and women. They have stores all over the world, including in the United States. One of the great things about Uniqlo is that they offer a wide range of sizes. Whether you are petite or plus-size, you will be able to find something that fits you well. In addition, they have clothes for all seasons and occasions. Whether you need a new coat for winter or a swimsuit for summer, Uniqlo has you covered. What sets Uniqlo apart from other retailers is their commitment to quality. They use high-quality materials to make their clothes, which results in garments that look and feel amazing. In addition, their clothes are very affordable. You can easily find something at Uniqlo that fits your budget. If you are looking for a new place to shop for clothes, I highly recommend checking out Uniqlo. I think you will be impressed by their selection, quality, and prices.
Uniqlo Styles and Designs
When it comes to Uniqlo styles and designs, there is truly something for everyone. The Japanese retailer offers a wide range of clothing options for both men and women, including everything from casual wear to formal wear. And with a variety of colors and patterns to choose from, you're sure to find the perfect outfit no matter what the occasion. Whether you're looking for a new work wardrobe or some casual clothes for the weekend, Uniqlo has you covered. Their minimalistic designs are perfect for those who want something stylish but not too flashy, and their prices are unbeatable. For men, Uniqlo offers shirts, pants, outerwear, and more; while women can shop for dresses, skirts, tops, and more. Plus, with sizes ranging from XS to XXL, everyone can find something that fits them perfectly. If you're not sure where to start your shopping journey at Uniqlo, take a look at their online Lookbook for some inspiration.


Uniqlo Fabric Quality
Uniqlo is known for their high quality fabrics. Their clothes are made with natural fibers that are soft to the touch and durable. They use a variety of techniques to ensure that their fabrics are of the highest quality. Uniqlo's fabric quality is one of the reasons why their clothes are so popular.
How to Choose the Right Pieces for You
There's no denying that Uniqlo has quickly become one of the most popular retail brands in the world. And with good reason! The Japanese company offers high-quality, stylish clothing at very reasonable prices. But with so many choices available, it can be tricky to know how to select the right pieces for your wardrobe. Here are a few tips to help you shop at Uniqlo like a pro: 1. Know your size. Uniqlo sizing tends to run small, so it's important to know your measurements before shopping. If you're unsure, try visiting a Uniqlo store and getting measured by a sales associate. 2. Consider your style. What kind of aesthetic are you going for? Uniqlo offers a wide range of styles, from classic and preppy to trendy and edgy. Browse their website or take a look at some of their ads to get an idea of what they offer. 3. Think about quality. Uniqlo is known for offering great quality at an affordable price point. But that doesn't mean every piece is created equal. When shopping, look for items made with higher-quality materials like 100% cotton or wool blends. These will last longer and look better over time than cheaper fabrics like polyester or acrylic. 4. Determine what you need vs want. It's easy to get carried away when shopping, especially when everything is so reasonably priced! But before you add something to your cart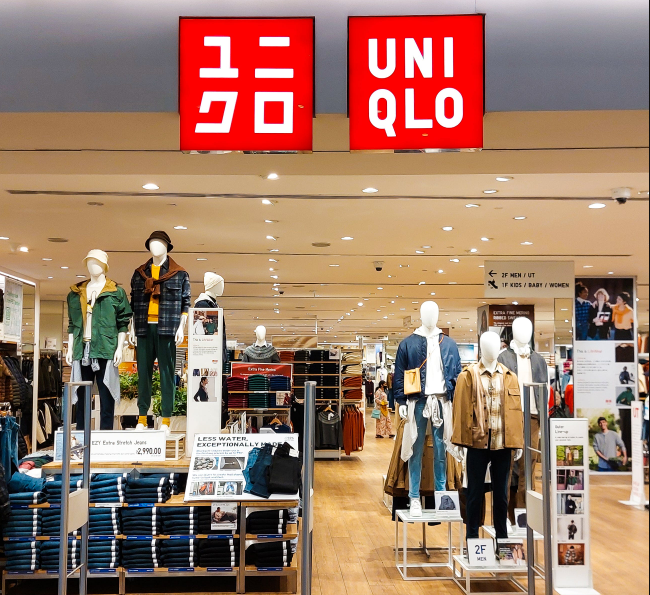 Tips for Shopping at Uniqlo
If you're looking for affordable, high-quality clothes, Uniqlo is the place for you. Here are some tips for shopping at Uniqlo so you can find the perfect outfit: 1. Know your size. Uniqlo clothes tend to run small, so it's important to know your measurements before shopping. 2. Check the sale section. Uniqlo frequently has sales on specific items or categories, so it's worth checking the sale section before making a purchase. 3. Use the filters. Uniqlo has a lot of products on its website, so use the filters to narrow down your options and find what you're looking for more easily. 4. Read the reviews. Before buying anything, be sure to read the reviews to get an idea of sizing, quality, and fit.
Review of Popular Items
Popular items at Uniqlo include the Heattech line of clothing, Ultra Light Down jackets, and cashmere sweaters. The Heattech line is designed to keep you warm without being bulky, and the Ultra Light Down jackets are perfect for layering in colder weather. Cashmere sweaters are a wardrobe staple that can be dressed up or down, and Uniqlo's sweaters are both affordable and high-quality.
Alternatives to Uniqlo
If you're looking for alternatives to Uniqlo, there are plenty of great options out there. Here are a few of our favorites: Zara is a great option for those who want stylish clothes without spending a lot of money. The quality of their clothing is also very good. Gap is another great option for affordable, stylish clothing. Their clothes are also very well-made and will last you a long time. Old Navy is another affordable option that has trendy and classic styles. Their clothes are also very comfortable and perfect for everyday wear. Banana Republic is a bit more expensive than the other options on this list, but their clothing is extremely well-made and will last you for years. If you're looking for high-quality, timeless pieces, Banana Republic is a great choice.
Conclusion
Uniqlo is a great option for those looking to update their wardrobe at an affordable price point. With a wide selection of styles, colors and sizes available, they have something to suit everyone's needs. Additionally, with the help of their online store and helpful customer service team, you can find the perfect outfit quickly and easily. Whether you're shopping for yourself or someone else, Uniqlo has what you need!