SpotHero for Business Travelers: How this App Can Simplify Your Parking Experience

Searching for parking can be a frustrating experience, especially when you're on a business trip and every minute counts. But what if there was an app that could simplify your parking experience, saving you time and reducing stress? Enter SpotHero – the ultimate solution for business travelers looking to conquer the parking chaos! In this blog post, we will explore how SpotHero works, the benefits it offers to busy professionals like yourself, and even share some testimonials from fellow business travelers who have found success with this game-changing app. So fasten your seatbelts as we dive into the world of SpotHero and discover how it can revolutionize your travel routine!
How SpotHero Works for Business Travelers
SpotHero is a revolutionary app that can simplify your parking experience, especially if you are a business traveler constantly on the go. This innovative platform allows you to find and reserve parking spots in advance, saving you time, stress, and money.

Using SpotHero is incredibly easy for business travelers. Simply download the app onto your smartphone or tablet and create an account. Once logged in, enter your destination or desired location, along with the dates and times you need parking. SpotHero will then display a list of available parking options nearby.

The app provides detailed information about each parking spot, including pricing, amenities (such as valet service or covered parking), and user reviews. This ensures that you can make an informed decision before booking.

Once you have found the perfect spot, simply select it and proceed to checkout. You can choose to pay directly through the app using a credit card or link your SpotHero account to expense management systems commonly used by businesses.

After completing your reservation, SpotHero will provide detailed instructions on how to reach the selected parking spot. Some locations even offer special perks like shuttle services to nearby airports or hotels.

With SpotHero's intuitive interface and extensive network of partner garages across major cities in the United States, finding convenient and affordable parking has never been easier for business travelers.

So why struggle with hunting for parking spaces when SpotHero can do all the work for you? Download this handy app today!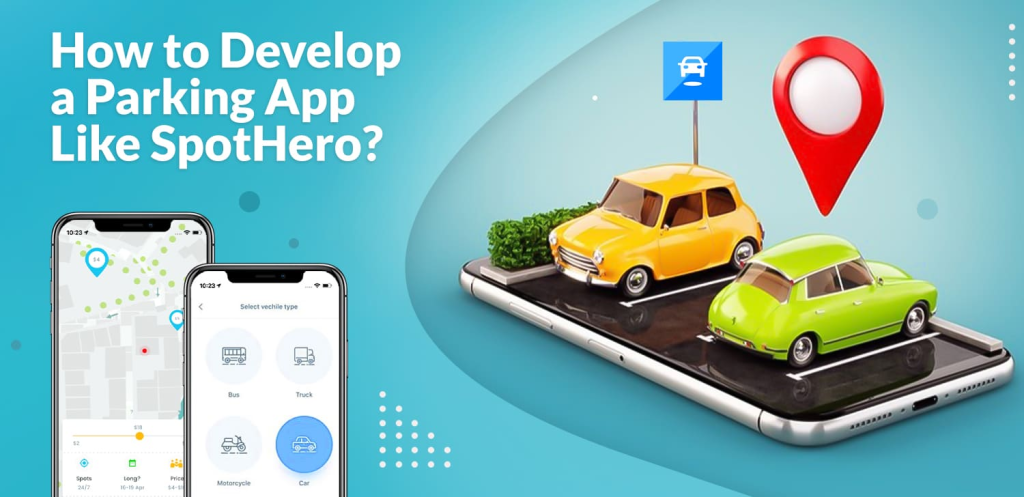 Benefits of Using SpotHero for Business Travelers
Convenience is key for busy business travelers, and SpotHero delivers just that. With this innovative app, finding parking becomes a breeze, allowing you to focus on your important meetings and tasks. No more wasting time circling the block or searching for expensive parking garages!

One major benefit of using SpotHero is the ability to reserve your parking spot in advance. Simply enter your destination and arrival time, and the app will show you available options nearby. You can compare prices, locations, and even read reviews from other users to ensure you choose the best spot.

Another advantage of using SpotHero is the cost savings it offers. By booking ahead of time through the app, you can often secure discounted rates compared to drive-up prices at parking facilities. This means more money in your pocket that can be used for other business expenses.

SpotHero also provides peace of mind when it comes to security. The app partners with reputable parking operators who prioritize safety measures such as surveillance cameras and well-lit areas. You can feel confident leaving your vehicle in a trusted location while attending your business engagements.

Furthermore, SpotHero offers hassle-free payment options. Once you've reserved your spot, simply input your payment information into the app so there's no need to fumble with cash or credit cards upon arrival or departure.

Using SpotHero as a business traveler streamlines the entire parking process from start to finish – saving you time, money, and unnecessary stress along the way! Give it a try on your next trip and experience firsthand how this convenient app simplifies your parking experience like never before.
Testimonials from Business Travelers
SpotHero has been a game-changer for countless business travelers, saving them time, money, and the hassle of finding parking in unfamiliar cities. Don't just take our word for it – here are some real testimonials from business travelers who have used SpotHero:

"SpotHero has revolutionized my parking experience during business trips. I no longer waste precious time circling around busy streets searching for an available spot. With SpotHero, I can easily reserve a parking space ahead of time and have peace of mind knowing that it's waiting for me when I arrive." – Sarah M., Sales Executive

"As a frequent traveler, I rely on SpotHero to make my life easier. The app is user-friendly and allows me to quickly find and compare parking options near my destination. Plus, the discounts offered through SpotHero help keep my travel expenses in check." – John P., Marketing Manager

"I used to dread going on business trips because finding affordable parking was always such a headache. Thanks to SpotHero, those days are behind me! Now I can effortlessly book a convenient spot at discounted rates with just a few taps on my phone." – Emily D., Consultant

"The convenience of using SpotHero cannot be overstated. It takes all the stress out of planning where to park while traveling for work. Whether I'm attending meetings or conferences, knowing that I have guaranteed parking makes everything so much smoother." – Mark S., Project Manager

These testimonials highlight the significant impact that SpotHero has had on the lives of business travelers everywhere. From eliminating wasted time spent searching for parking spots to providing cost-saving opportunities and reducing stress levels – this app truly simplifies every aspect of their parking experience.

Stay tuned as we explore how you can get started with SpotHero in our next blog section!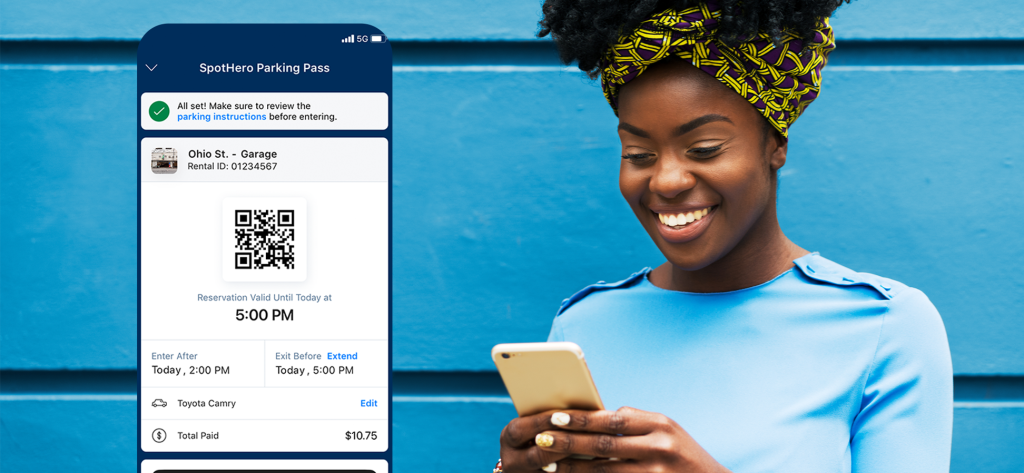 How to Get Started with SpotHero
Ready to simplify your parking experience as a business traveler? Getting started with SpotHero is quick and easy. Here's how you can start using this convenient app:

1. Download the App: Begin by downloading the SpotHero app on your smartphone. It's available for both iOS and Android devices, so no matter what device you use, you'll have access to hassle-free parking options.

2. Create an Account: Once you've downloaded the app, create an account with SpotHero. This will allow you to save your preferences and payment information for future bookings.

3. Enter Your Destination: After logging in, enter your destination in the search bar provided. Whether it's a hotel, office building, or conference center, SpotHero has partnered with various locations across numerous cities to provide secure parking options.

4. Choose Your Dates and Times: Specify when you need parking by selecting the dates and times for your trip. You can even choose between hourly or daily rates depending on your needs.

5. Compare Options: Sit back while SpotHero works its magic! The app will present a list of available parking spots near your destination along with pricing details and user reviews so that you can make an informed decision.

6.

Book Your Parking Space: Once you've found the perfect spot that meets all of your requirements, book it directly through the app using either credit card or Apple Pay.

With these simple steps, getting started with SpotHero becomes effortless! Say goodbye to stressful searches for vacant parking spaces – now it's just a few taps away!
Conclusion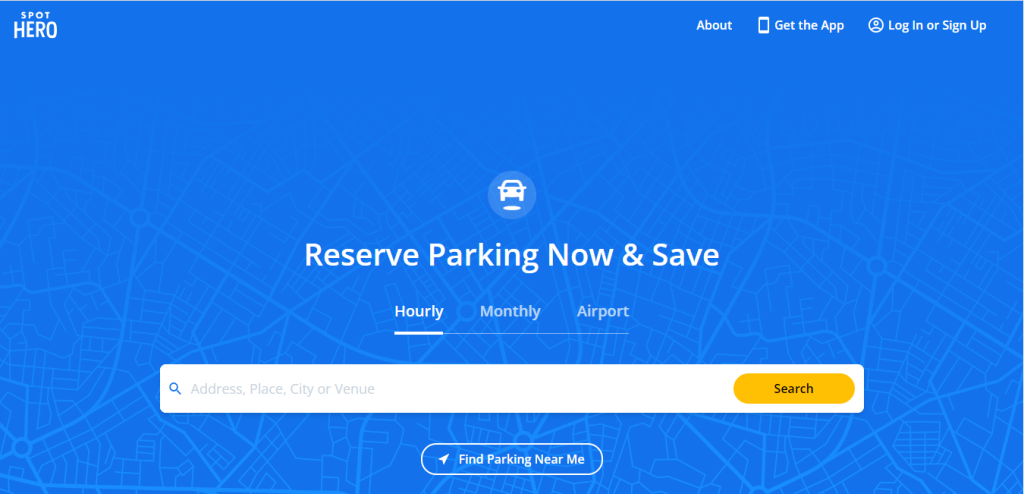 SpotHero is the go-to app for business travelers looking to simplify their parking experience. With its user-friendly interface, convenient features, and cost-saving benefits, SpotHero has revolutionized the way people find and book parking.

By offering a wide range of parking options in major cities across the United States, SpotHero ensures that business travelers can easily secure a spot near their destination. Whether it's a meeting downtown or a conference at an airport hotel, SpotHero has got you covered.

The app's intuitive design allows users to quickly search for available parking spaces based on location, date, and time. It also provides detailed information about each parking facility including rates, amenities, and customer reviews – giving business travelers peace of mind when making their selection.

One of the biggest advantages of using SpotHero is its ability to save both time and money. By pre-booking your spot through the app, you can avoid circling around busy streets searching for parking or paying exorbitant fees at on-site lots. Instead, you can seamlessly navigate to your reserved space knowing that it's waiting for you.

Business travelers who have experienced the convenience of SpotHero rave about how it has transformed their trips. They appreciate being able to plan ahead with confidence and enjoy hassle-free parking wherever they go. Here are some testimonials from satisfied users:

– "SpotHero has made my business travels so much easier! I no longer stress about finding a spot or wasting time driving around aimlessly." – Jane D., Sales Executive
– "I love how I can compare prices and read reviews before booking my spot. It gives me peace of mind knowing that I'm getting good value for my money." – Mark S., Business Consultant

Getting started with SpotHero is quick and easy. Simply download the app onto your smartphone or visit their website to create an account. From there, enter your destination details along with your desired dates and times.