The Ultimate Guide to Dermalogica Products: My Top Picks and Why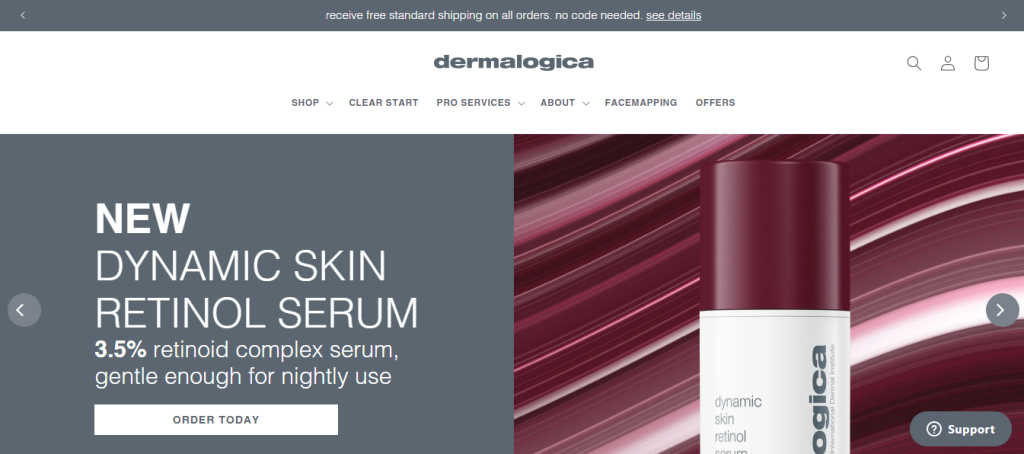 Dermalogica products are some of the most popular and well-known skincare products on the market today. They are known for their high quality and effective ingredients, as well as their unique approach to skincare. Dermalogica was founded in 1986 by Jane Wurwand, a professional esthetician, and has since grown to become one of the leading skincare brands in the world. Dermalogica offers a wide range of skincare products, from cleansers and exfoliants to moisturizers and sunscreens. Their product line is divided into four main categories: Cleanse, Exfoliate, Treat, and Moisturize. Each category contains several different products designed to target specific skin concerns. One of the things that sets Dermalogica apart from other skincare brands is their focus on education. They offer a variety of resources, including an online Skin Center and an extensive library of articles and videos, to help consumers learn about skincare and understand how to properly use their products. If you're looking for high-quality skincare products that are backed by science and proven to be effective, Dermalogica is a great option. In this guide, we'll take a closer look at some of Dermalogica's best-selling products and find out which ones are right for you.
My Favourite Dermalogica Products
There are so many great Dermalogica products to choose from, but here are my favourites: 1. The Daily Microfoliant: This gentle exfoliating powder is perfect for daily use and leaves my skin feeling soft and smooth. 2. The Charcoal Rescue Masque: This mask is perfect for clarifying and detoxifying the skin, and it always leaves my skin looking radiant and healthy. 3. The Precleanse Oil: This oil is amazing for removing makeup and dirt from the skin, and it always leaves my skin feeling clean and refreshed. 4. The Sheer Tint SPF20: This tinted moisturiser is a must-have for everyday wear, as it provides sun protection while also hydrating and evening out the skin tone. 5. The Sound Sleep Cocoon: I love this product for nights when I want to ensure I get a good night's sleep! It really helps me to relax and drift off into a deep sleep.
Benefits of Using Dermalogica Products

If you are looking for a new skincare routine that will give you the best results, Dermalogica products are a great option. I have personally used Dermalogica products for years and can attest to their efficacy. In this guide, I will share my top picks from Dermalogica as well as why I believe they are the best on the market. Dermalogica's line of skincare products is tailored to meet the specific needs of your skin. Whether you have dry skin, oily skin, or sensitive skin, Dermalogica has a product that will work for you. I have particularly dry skin, so I use the Dermalogica Skin Smoothing Cream. This cream hydrates my skin and makes it feel softer and smoother. In addition to being tailored to your specific skin type, Dermalogica products are also designed to address common skincare concerns. For example, if you are struggling with acne, the Dermalogica Clear Start kit is an excellent choice. This three-step system includes a face wash, toner, and spot treatment that work together to clear up blemishes and prevent future breakouts. Another benefit of using Dermalogica products is that they are gentle enough for daily use. Unlike some other skincare brands that can be harsh on your skin, Dermalogica's products are gentle enough to use every day without causing irritation.
How to Choose the Right Product for Your Skin Type?
When it comes to finding the right Dermalogica products for your skin type, the process couldn't be simpler. First, you need to identify your skin type. You can do this by taking our quick and easy online quiz. Once you know your skin type, you can browse through our range of products and find the ones that are best suited for you. If you have dry skin, for example, you might want to try our UltraCalming range. This range is designed specifically for people with dry and sensitive skin, and it can help to soothe and protect the skin. If you have oily skin, on the other hand, you might want to try our Oil Control range. This range is designed to help control excess oil and keep the skin looking matte and shine-free. Once you've found the right products for your skin type, it's important to use them as directed. Be sure to read the instructions on each product carefully so that you know how often to use it and how to apply it properly. And if you have any questions or concerns about using a particular product, don't hesitate to contact us – we're always happy to help! When it comes to finding the right Dermalogica product for your skin, the best place to start is by understanding your skin type. Whether you have dry, oily, combination, sensitive, or mature skin, there are specific products that can help address your unique needs. If you have dry skin, you may want to try a hydrating cleanser, moisturizer, and serum. For oily skin, a clay-based cleanser and toner can help control excess oil production. If you have combination skin, you may need to use different products on different areas of your face. And if you have sensitive skin, be sure to look for products that are specifically designed for sensitive skin types. Once you know your skin type, you can narrow down your search for the perfect Dermalogica product. From there, it's just a matter of finding a product that meets your specific needs—whether it's addressing wrinkles or combating breakouts.
Tips for Getting the Most Out of Dermalogica Products
When it comes to getting the most out of your Dermalogica products, there are a few things you can do to ensure that you're using them correctly and getting the most bang for your buck. Here are a few tips: -Read the instructions: This may seem like a no-brainer, but it's important to read the instructions that come with your Dermalogica products. That way, you'll know exactly how to use them and what results you can expect. -Start with a clean slate: Be sure to cleanse your skin thoroughly before applying any Dermalogica products. This will help them work more effectively and prevent any potential irritation. -Apply generously: When it comes to serums and moisturizers, don't be afraid to apply a generous amount. These products are meant to be used sparingly, so you don't need to worry about using too much. -Use as directed: Don't try to get creative with your Dermalogica product usage – use them as directed for best results. If you have any questions about how to use a particular product, feel free to reach out to a skincare expert for guidance.
FAQs About Dermalogica

If you're anything like me, you probably have a million questions about Dermalogica products. I'm here to answer all of your questions in this FAQ section! 1. What are Dermalogica's bestsellers? Some of our bestsellers include the Daily Microfoliant, the Skin Smoothing Cream, and the UltraCalming Mist. 2. Why do people love Dermalogica products? People love Dermalogica products because they are incredibly effective and they are also very gentle on the skin. This makes them ideal for people with sensitive skin or those who are looking for products that will not strip their skin of its natural oils. 3. What is unique about Dermalogica's approach to skincare? Dermalogica takes a unique approach to skincare by focusing on the health of the entire skin ecosystem. This means that their products not only improve the appearance of the skin, but they also help to promote overall skin health.
Conclusion
Dermalogica products are the perfect choice for anyone looking to achieve glowing, healthy skin. From cleansers and exfoliants to masks and moisturizers, there is a product for every skin type and concern. Whether you are dealing with acne or aging skin issues, Dermalogica has something that can help improve your complexion. Keep in mind that everyone's skin is different, so be sure to find out what works best for you by consulting with a professional!