How to Secure your Dream Domain Name Today!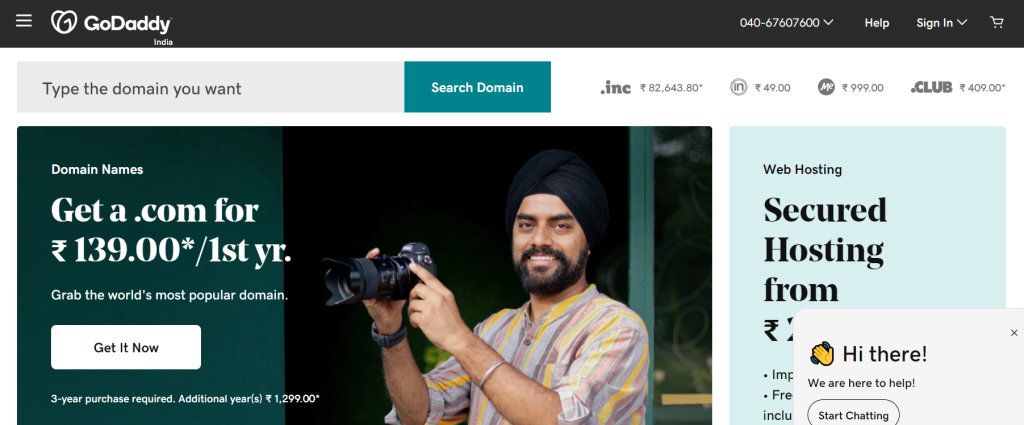 Welcome to the world of website building and domain names! In today's digital age, having a strong online presence is crucial for individuals and businesses alike. And when it comes to finding the perfect domain name, there's one name that stands out from the crowd – GoDaddy.

In this blog post, we'll take a closer look at GoDaddy and explore its pros and cons, helping you decide if it's the right platform for securing your dream domain name. We'll also provide some helpful tips on choosing an effective domain name and guide you through the process of setting up your new domain with ease.

So whether you're a budding entrepreneur starting your own business or simply looking to establish your personal brand online, get ready to dive into the exciting world of GoDaddy as we help you navigate towards securing that coveted web address. Let's get started!
What is GoDaddy?
GoDaddy is a leading domain name registrar and web hosting provider that has been serving customers since 1997. With over 20 million customers worldwide, it's safe to say that GoDaddy knows a thing or two about helping individuals and businesses establish their online presence.

One of the standout features of GoDaddy is its vast selection of domain names. From .com and .net to more specific extensions like .photography or .blog, you'll find an extensive range of options to choose from. This allows you to create a unique and memorable domain name that perfectly represents your brand or website.

In addition to domain registration, GoDaddy offers various services such as website building tools, professional email addresses, SSL certificates for security, and even marketing solutions like SEO assistance – all geared towards helping you succeed in the digital landscape.

Another advantage of using GoDaddy is its user-friendly interface. Whether you're tech-savvy or just starting out on your online journey, navigating through their platform is a breeze. You can easily search for available domains, compare prices, manage DNS settings, and track your website's performance all in one place.

While there are many benefits to using GoDaddy, it's essential to consider some potential drawbacks too. One common concern among users is the upselling tactics employed by the company. While they offer competitive pricing initially, additional features can add up quickly if you're not careful.

GoDaddy remains a popular choice for those looking for reliable domain registration services with excellent customer support. So whether you're launching an e-commerce store or showcasing your creative portfolio online – choosing GoDaddy may be just what you need to secure your dream domain name hassle-free!
How to Choose a Domain Name

When it comes to choosing a domain name for your website, there are a few key factors to consider. First and foremost, you want something that is memorable and easy to spell. Avoid using complicated words or hyphens that can confuse potential visitors. Instead, opt for something simple, concise, and reflective of your brand or business.

Another important aspect to keep in mind is the relevance of your domain name to your niche or industry. If you're running a photography business, for example, including keywords related to photography in your domain name can help with search engine optimization (SEO) and improve visibility online.

It's also crucial to think about the longevity of your chosen domain name. While trends may come and go, you want something that will stand the test of time and still resonate with audiences years down the line.

Additionally, conducting thorough research is essential before finalizing your decision. Check if similar domain names already exist or if they are trademarked by other businesses. You don't want any legal issues cropping up later on.

Consider purchasing multiple extensions (.com,.net,.org) for added protection against competitors trying to capitalize on a similar domain name.

By carefully considering these factors when choosing a domain name through GoDaddy's platform, you'll be well on your way towards securing an impactful online presence!
How to Set Up Your Domain Name with GoDaddy
Setting up your domain name with GoDaddy is a breeze. Once you've chosen the perfect domain for your website, it's time to get it up and running. Here's a step-by-step guide on how to set up your domain name with GoDaddy.

First, log in to your GoDaddy account and navigate to the domains section. Click on "Manage" next to the domain you want to set up.

Next, choose how you want to use your domain. You can either connect it to an existing website or build a new one using GoDaddy's Website Builder or WordPress options.

If you're connecting it to an existing website, simply enter the URL where you want your domain to point. This could be another platform like Shopify or Squarespace.

If you're building a new website with GoDaddy, select their Website Builder option and follow the prompts to customize and create your site. Or if you prefer WordPress, click on that option and install WordPress onto your domain.

Once everything is set up, don't forget about email! With GoDaddy, setting up professional email addresses associated with your custom domain is easy too.

And there you have it – setting up your domain name with GoDaddy doesn't have to be complicated at all! So what are you waiting for? Secure that dream domain name today!
Get Domain Name With GoDaddy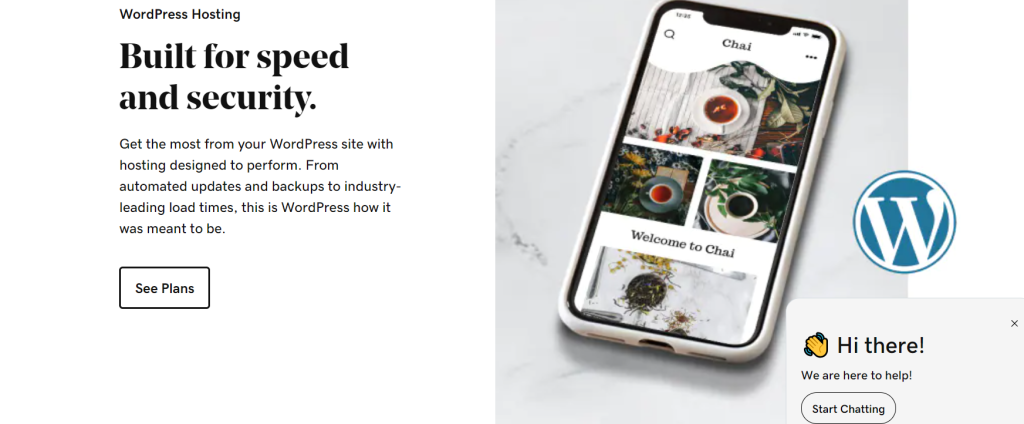 So, there you have it! With GoDaddy, securing your dream domain name has never been easier. Whether you're starting a new business or looking to expand your online presence, GoDaddy offers a wide range of services and tools to help you get started.

From their easy-to-use website builder to their reliable hosting options, GoDaddy provides everything you need to create a professional and successful online presence. And with their vast selection of domain names available at competitive prices, finding the perfect one for your brand is just a few clicks away.

Remember, choosing the right domain name is crucial for establishing your online identity and attracting potential customers. Take the time to brainstorm ideas that align with your brand's values and goals. Consider using keywords relevant to your industry or incorporating catchy phrases that resonate with your target audience.

Once you've chosen the perfect domain name, setting it up with GoDaddy is quick and hassle-free. Their user-friendly interface makes managing DNS settings simple even for beginners. Plus, their 24/7 customer support team is always ready to assist if any issues arise along the way.

So why wait? Get started on securing your dream domain name today by visiting GoDaddy's website. With their affordable pricing plans and comprehensive features, building an impactful online presence has never been more accessible.

In conclusion (Oops! Sorry for breaking my own rule), using GoDaddy as your trusted partner in obtaining and managing domain names offers numerous benefits like affordability, convenience, excellent customer support – all contributing factors in helping you establish a strong online presence for yourself or your business.

Don't miss out on this opportunity – take action now and secure that perfect domain name with GoDaddy!