Why italki is the Best Language Learning Platform for Busy People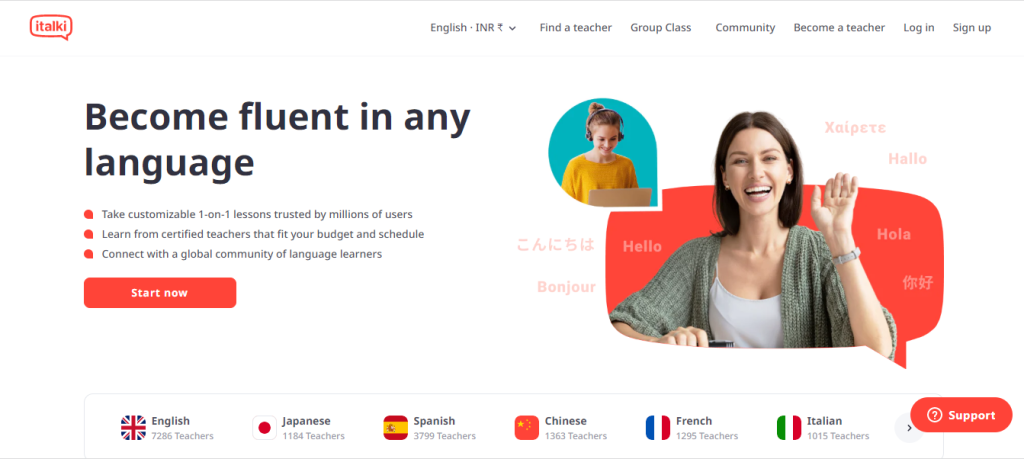 Do you dream of speaking a foreign language fluently but struggle to find the time for traditional language classes? Are you tired of boring textbooks and rigid schedules that don't fit with your busy lifestyle? Look no further than italki, the ultimate language learning platform for anyone with a packed schedule. With its innovative approach to education and flexible scheduling, italki is quickly becoming the go-to resource for busy learners around the world. In this post, we'll explore why italki is hands down the best choice for those who want to learn a new language on their own terms. Get ready to say "adios" to old-school classroom methods and "hola" to the future of language learning!
Introduction to italki
As someone who is always on the go, I know how difficult it can be to find time to learn a new language. That's why I was so excited to discover italki – the best language learning platform for busy people. Italki offers a convenient, flexible way to learn a new language that fits into your busy schedule. With italki, you can choose when and where you want to learn, and you can even learn multiple languages at the same time if you like. What's more, italki provides a personalised learning experience by matching you with a tutor who suits your specific needs and goals. This means that you can progress at your own pace and tailor your learning to your own interests and level. So if you're looking for a language learning platform that fits into your busy lifestyle, italki is the perfect choice.


Benefits of Using italki for Busy People
1. italki is flexible and convenient italki offers a variety of language learning options that are flexible and convenient for busy people. You can choose to learn through one-on-one lessons, group classes, or even just by chatting with a native speaker in the italki community. There is no need to commit to a rigid schedule, which makes it perfect for people who have busy lifestyles. 2. italki is affordable italki is one of the most affordable language learning platforms out there. Private lessons start at just $5 per hour, and group classes are even cheaper. This makes it possible for busy people to fit language learning into their budget without breaking the bank. 3. italki offers a tailored learning experience italki provides a tailored learning experience that is based on your individual needs and goals. You can choose from a range of different teachers and courses, which means that you can find the perfect match for your level and interests. This makes it much easier to stick with language learning, even when you're short on time.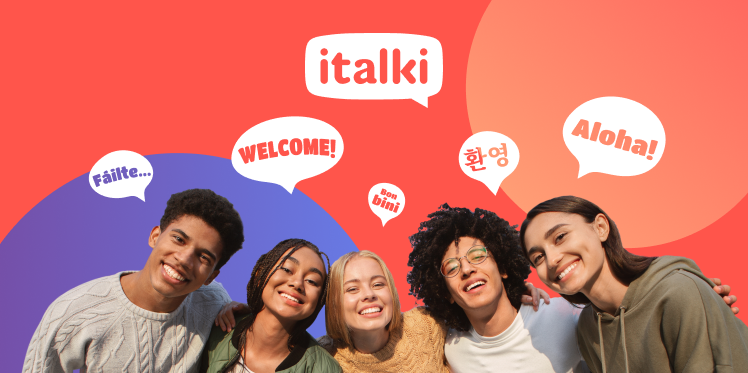 Types of Language Courses on italki
There are a number of different language courses available on italki, each designed to meet the needs of busy people. The courses range from beginner to advanced levels, and cover a variety of languages. For beginners, there are courses that focus on essential vocabulary and grammar. These courses help you to build a solid foundation in the language, and provide you with the tools you need to start communicating in the language. If you already have some knowledge of the language, there are also courses available that focus on specific topics or skills. These courses can help you to improve your speaking, listening, reading, and writing skills in the language. In addition to offering traditional language classes, italki also offers a number of unique course options. For example, there are conversation classes available that allow you to practice your speaking skills with native speakers in a casual setting. There are also pronunciation classes available that can help you to improve your accent and fluency in the language. Whether you're a beginner or an experienced learner, italki has a course option that's right for you. With so many different course options available, it's easy to find one that fits your schedule and learning goals.
How to Choose the Right Teacher on italki
When it comes to choosing the right teacher on italki, there are a few things you should keep in mind. First, consider what your goals are for learning a new language. Do you want to be able to converse fluently, or are you more interested in mastering the grammar and structure of the language? Second, think about your learning style. Are you a visual learner who needs lots of pictures and diagrams, or do you prefer to learn by listening and speaking? Third, take into account your schedule and how much time you can realistically commit to language lessons. Once you have a good idea of what you're looking for, browse through italki's teacher profiles and read reviews from other students to find the perfect match for you.
Tips for Making the Most Out of Your Time and Money on italki
1. Make a schedule and stick to it- Decide how many days a week and for how many weeks you want to commit to learning a language on italki, and make a schedule. Then, find a time that works best for you each day and stick to it. The more consistent you are, the faster you will learn. 2. Use the practice features- One of the great things about italki is that they offer so many different ways to practice your new language skills. Use the conversation feature to practice speaking with a native speaker, the writing feature to get feedback on your grammar and spelling, and the translation feature to improve your understanding of vocabulary. 3. Take advantage of the resources- In addition to all of the great features italki offers, they also have an extensive blog with articles on everything from tips for learning a new language to reviews of different language learning products. Be sure to check it out and take advantage of all the great information they have to offer!


Conclusion
italki is a great platform for busy people who want to learn a new language. With its flexible scheduling, personalized learning plans, and affordable pricing, you can make rapid progress in your language learning journey without having to sacrifice time from your already packed schedule. If you're looking for an easy and effective way to learn a new language with minimal effort on your part, then italki should be at the top of your list!