"Tello Mobile: A Comprehensive Review of the Budget-Friendly Carrier"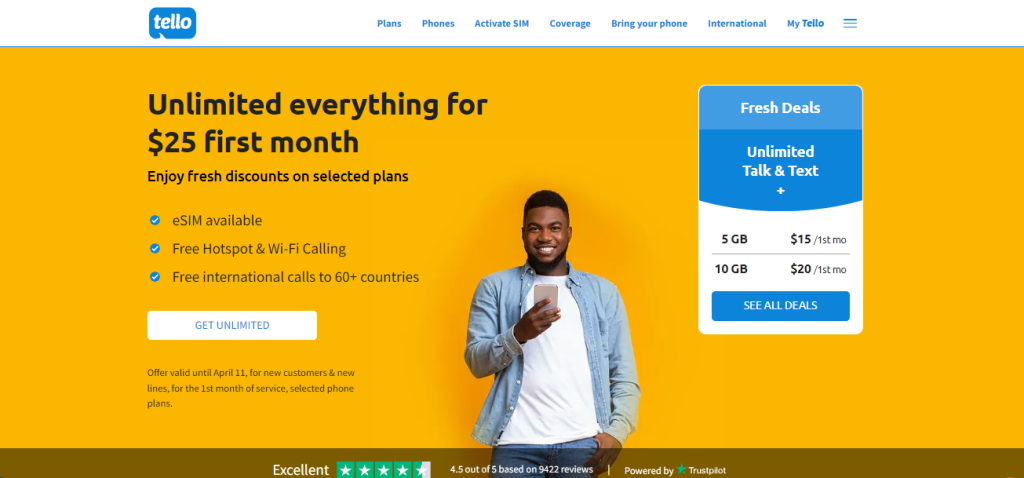 Are you tired of overpaying for your phone bill every month? Look no further than Tello Mobile, the budget-friendly carrier that offers affordable plans without sacrificing quality. In this comprehensive review, we'll take a deep dive into everything Tello has to offer and help you decide if it's the right choice for your mobile needs. From their flexible plan options to their top-notch customer service, we've got all the details you need to know before making the switch to Tello. So sit back, relax, and let's explore what makes Tello stand out from its competitors in the crowded mobile market.
From its competitive rates to its robust coverage, Tello Mobile has a lot to offer customers looking for an alternative to the big name carriers. And their cell phone plans come with no contracts or hidden fees – so you can rest assured that your bill won't skyrocket unexpectedly. Plus, they offer a wide variety of features and extras like international calling and data rollover that make their plans even more appealing. Let's take a closer look at all the features Tello offers and see if it's the right fit for you.
What is Tello Mobile and How Does it Work?
Tello Mobile is a budget-friendly carrier that operates on the Sprint network. It's a great option for people who want an affordable cell phone plan without a long-term contract.

Tello Mobile plans start at just $5 per month, and you can customize your plan to include exactly the features you need. There are no hidden fees or surcharges, so you'll always know exactly how much your bill will be each month.

If you decide you need more data or minutes, you can easily upgrade your plan online. And if you find that you don't need as much as you thought, you can downgrade just as easily.

Tello Mobile uses the Sprint network, so coverage is excellent. And because there are no contracts, you're free to cancel anytime without penalty.

Coverage and Network Quality: How Tello Mobile Stacks Up
When it comes to cell phone service, there are a lot of things to consider. Two of the most important factors are coverage and network quality. You need to know that your carrier will have good coverage in the areas you frequent and that the calls you make will be clear. So, how does Tello Mobile stack up in these two key areas?

Tello Mobile has nationwide coverage on Sprint's 4G LTE network. That means you'll have access to fast data speeds and clear calls no matter where you are in the country. And because Tello uses CDMA technology, you'll also be able to roam on Verizon's 3G network when outside of Sprint's coverage area.

As for call quality, Tello customers have consistently given high marks. In fact, a recent independent study found that Tello had the clearest call quality of any budget carrier. So whether you're making a local call or long distance call, you can rest assured that it will be clear and easy to understand.
Tello Mobile Plans: Finding the Right One for Your Needs
Tello mobile offers a variety of prepaid plans that are designed to fit a range of budgets and needs. The carrier's cheapest plan starts at just $5 per month for unlimited talk and text. For data users, Tello also offers a number of tiered data plans starting at $10 per month for 1GB of data.

Tello's plans are flexible and can be customized to fit your specific usage needs. For example, you can add extra data to your plan for an additional fee if you find yourself going over your allotted amount. You can also change your plan at any time without having to pay any penalties or fees.

If you're not sure which Tello plan is right for you, the carrier offers a handy tool on its website that lets you compare all of the available options side-by-side. This makes it easy to see which plan offers the best value based on your particular usage needs.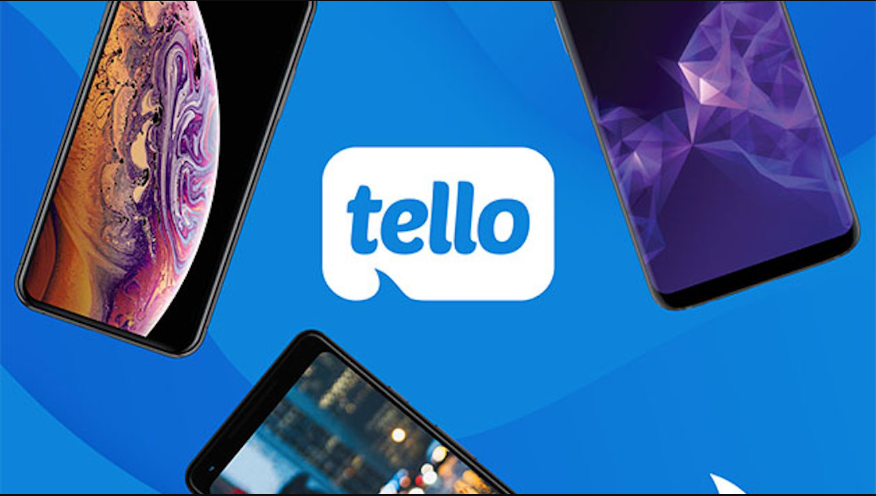 Tello Mobile Phone Options: Can You Bring Your Own or Do You Need to Buy One?
Bring Your Own Phone

Tello is a mobile carrier that uses the Sprint network. This means that you can bring your own phone to Tello as long as it's compatible with the Sprint network. You can check your phone's compatibility on Tello's website.

If you're bringing your own phone, you'll need to purchase a Tello SIM card. The SIM card will cost $9.99 and can be purchased on Tello's website or through Amazon. Once you have your SIM card, activate it on Tello's website and then follow the instructions to port your number over from your old carrier.

Do You Need to Buy One?

If you don't have a compatible phone or if you want a new phone, Tello offers several options at different price points. You can buy a new phone outright from Tello or finance one through Klarna. The phones available through Tello range from budget-friendly options like the Moto E4 to more premium devices like the iPhone 7 Plus.
Customer Service and Support: Our Experience with Tello Mobile
We've had a great experience with Tello Mobile's customer service and support. The representatives we've spoken to have been very helpful and knowledgeable, and they've been able to resolve our issues quickly and efficiently. We've never had any problems that couldn't be resolved through customer service, and we're always impressed with the level of support we receive.
Tello Mobile Features and Add-Ons: Are They Worth It?
Tello Mobile is a budget-friendly carrier that offers a variety of features and add-ons. Are they worth it?

Tello Mobile offers a variety of features that can save you money. Their plans are very affordable. You can also add on data, minutes, and texts as needed.

Their international calling rates are also very reasonable. And if you need more data, you can always add on an extra gig.

Overall, Tello Mobile's features and add-ons are definitely worth it. They offer great value for your money and can help you save on your monthly cell phone bill.

Final Verdict: Is Tello Mobile the Right Choice for You?
If you're looking for a low-cost carrier with great features and no contracts, Tello Mobile is definitely worth considering. The company offers a variety of plans to choose from, all of which are affordable and include unlimited talk and text. You can also customize your plan to include the exact amount of data you need.

One of the best things about Tello Mobile is that there are no hidden fees or charges. What you see is what you get, which is not always the case with other carriers. Overall, we think Tello Mobile is a great choice for anyone looking for an affordable and flexible cell phone plan.