Getting Around Vietnam Just Got Easier: A Deep Dive into Vexere


Are you planning a trip to Vietnam and wondering how to get around the country efficiently? Look no further than Vexere – your one-stop-shop for all your transportation needs! With its user-friendly platform and extensive network of bus operators, getting from A to B in Vietnam has never been easier. In this blog post, we'll take a deep dive into Vexere and explore why it's quickly becoming the preferred mode of transport for travelers in Vietnam. So buckle up, sit back, and let's explore the world of Vexere together!
Introduction to Vexere
If you're planning a trip to Vietnam, chances are you'll need to get around the country at some point. And while there are many transportation options available, Vexere is one of the most popular and trusted choices. Vexere is an online booking platform that offers a convenient and affordable way to get around Vietnam. With Vexere, you can book buses, trains, and taxis all in one place. Plus, you can be sure that you're getting the best prices thanks to Vexere's Price Match Guarantee. To help you make the most of your trip, we've put together a deep dive into everything Vexere has to offer. Read on for all the details!
How Does Vexere Work?
At Vexere, we want to make booking a bus in Vietnam as easy as possible. Here's a quick breakdown of how our website works: 1. Enter your travel details: Tell us where you're going and when you want to travel. We'll then show you a list of available buses and their prices. 2. Choose your bus and seat: Pick the bus that suits you best and select your preferred seat from the seating plan. 3. Pay for your ticket: We accept both Vietnamese dong and major credit cards. Once your payment is processed, you'll receive a confirmation email with your e-ticket attached. 4. Show your e-ticket on board: When boarding the bus, simply present your e-ticket on your phone or printout to the driver. And that's it – you're ready to start exploring Vietnam!


Benefits of Using Vexere
Vexere is a new online booking platform that makes it easy to get around Vietnam. With Vexere, you can book transportation in advance, track your driver in real-time, and pay using a variety of methods including cash, credit card, and PayPal. There are many benefits to using Vexere, including: Convenience: Vexere makes it easy to book transportation in advance so you don't have to worry about finding a ride when you need it. Flexibility: With Vexere, you can choose from a variety of transportation options including taxis, buses, and private cars. You can also track your driver in real-time so you know exactly when they will arrive. Payment options: Vexere offers several payment options so you can pay for your ride in the way that is most convenient for you. You can pay with cash, credit card, or PayPal. safety: Vexere takes safety seriously and offers several features to ensure your safety while using their platform. For example, all drivers are background checked and vetted before being allowed to drive on the platform. In addition, you can track your driver in real-time so you know exactly where they are at all times.
What Makes Vexere Different from Other Transportation Services?
As the first and only online booking platform for ground transportation in Vietnam, Vexere offers travelers a convenient way to compare and book bus, taxi, and private car services all in one place. With over 1,000 transport providers in our network, we offer the largest selection of options for getting around Vietnam. What makes Vexere different from other transportation services is our focus on providing a seamless booking experience from start to finish. We offer 24/7 customer support so you can always reach us with any questions or concerns. And because we work with so many transport providers, we're able to offer competitive pricing on all of our services.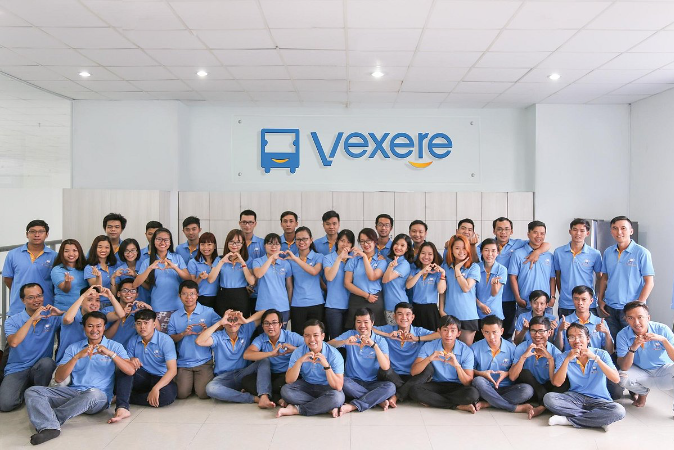 App Overview
If you're planning a trip to Vietnam, one of the first things you'll need to do is figure out how to get around. Public transportation in Vietnam can be a bit confusing, but luckily there's a new app called Vexere that makes it much easier. Vexere is an app that allows you to book bus tickets and taxis all in one place. You can search for routes, compare prices, and read reviews from other users before you book. Once you've booked your ticket, you can use the app to track your bus or taxi in real-time, so you always know where it is and when it will arrive. The best part about Vexere is that it makes paying for transportation easy and convenient. You can pay with your credit card or through Vietnamese e-wallets like MoMo or ViettelPay. And if you're traveling with a group, you can even split the fare amongst yourselves. Whether you're planning a weekend getaway or a longer vacation, Vexere is the perfect way to get around Vietnam without any hassle. So download the app and start planning your trip today!
Sample Routes and Prices
Assuming you would like content for a "Sample Routes and Prices" subheading: The most popular route is Hanoi to Ho Chi Minh City and vice versa. This route will take you through some of the most popular destinations in Vietnam, including Hue, Da Nang, and Nha Trang. The price for this route is $30 USD. Other popular routes include Hanoi to Hue and Ho Chi Minh City to Da Nang. These routes are shorter than the Hanoi to Ho Chi Minh City route, but they still offer travelers a chance to see some of Vietnam's most popular attractions. Prices for these routes start at $15 USD.


Customer Reviews
If you're planning a trip to Vietnam, you'll be happy to know that getting around the country just got a whole lot easier—and cheaper—thanks to Vexere. Vexere is a new online platform that allows travelers to book bus tickets in Vietnam quickly and easily. What's more, Vexere offers some of the lowest prices on bus tickets in the country. I had the chance to try out Vexere myself recently when I took a bus from Ho Chi Minh City to Mui Ne. The booking process was simple and straightforward, and I was able to find a ticket that fit my budget and schedule perfectly. The best part, though, was the price: I paid just $5 for my ticket—a fraction of what I would have paid if I'd booked through a traditional travel agent. If you're planning a trip to Vietnam, definitely check out Vexere—you won't be disappointed!
Conclusion
All in all, Vexere is a great tool for planning your travels around Vietnam and making sure you can get the most out of your journey. Whether you're looking to go sightseeing or explore the culture, Vexere has plenty of options available to make sure you have an enjoyable time. So if you're looking for an easy way to get around Vietnam without too much hassle, then be sure to check out what Vexere has to offer!