Everything You Need to Know About Kendra Scott: A Comprehensive Review

Are you a fan of Kendra Scott jewelry but want to know more about the brand? Look no further! In this comprehensive review, we'll cover everything from the history of the company to their most popular collections. Get ready to fall in love with Kendra Scott all over again as we delve into what makes this jewelry line so unique and beloved by fans around the world.
Introducing Kendra Scott and its Products
Kendra Scott is a fashion jewelry company founded in 2002 by Kendra Scott. The company is based in Austin, Texas and sells its products through its website and through retail stores across the United States. Kendra Scott's jewelry line includes necklaces, earrings, bracelets, rings, and other accessories. The company's website also features a blog, which provides an inside look at the brand and its products. Kendra Scott's jewelry is known for its unique designs and use of color. The brand offers a wide range of styles to suit any taste, from classic to trendy. Kendra Scott's pieces are also very versatile, making them perfect for any occasion, whether you're dressing up for a night out or just accenting your everyday look. If you're looking for something special and unique, Kendra Scott is definitely the brand for you. With its gorgeous designs and high-quality materials, Kendra Scott's jewelry is sure to make any outfit shine.


Overview of Product Types Available
Kendra Scott is a fashion jewelry and accessories brand that offers a wide range of products, from statement necklaces and cocktail rings to delicate stud earrings and bangle bracelets. The brand has something for every woman, whether she's looking for an everyday accessory or a show-stopping piece for a special occasion. Kendra Scott's most popular product categories include: Statement Necklaces: Kendra Scott's statement necklaces are designed to make a bold impact. These pieces are often adorned with large gemstones or crystals in vibrant colors. Cocktail Rings: Cocktail rings are the perfect finishing touch to any outfit. Whether you're wearing a little black dress or jeans and a tee, these rings will add a touch of glamour. Stud Earrings: Stud earrings are Kendra Scott's bread and butter. The brand offers an extensive collection of styles, from simple diamond studs to more ornate designs with colorful gemstones. Bangle Bracelets: Bangle bracelets are a great way to accessorize your wrist. Kendra Scott offers both simple metal bracelets and more elaborate designs with gemstones or crystals.
Benefits of Buying from the Brand
If you're looking for high-quality, stylish jewelry, Kendra Scott is a great option. The brand offers a wide range of beautiful pieces that are perfect for any occasion. Here are some of the benefits of buying from Kendra Scott: – You'll find pieces to suit any style. Whether you're looking for something understated or statement-making, Kendra Scott has jewelry to suit your taste. – The quality is excellent. Kendra Scott's pieces are well-made and will last you for years to come. – The brand offers a wide range of price points. Whether you're on a budget or looking to splurge, you'll find options at Kendra Scott. – There are plenty of sales and discounts available. Keep an eye out for special deals and promotions to get the best value for your money.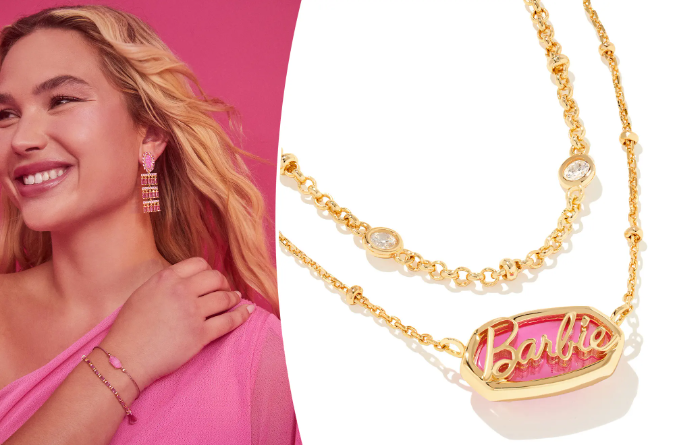 Tips for Finding the Best Deals
1. Check online retailers: Online retailers are a great place to find deals on Kendra Scott jewelry. You can often find pieces for a fraction of the retail price. 2. Shop the sales: Kendra Scott has sales throughout the year, so be sure to check back often. This is a great way to snag some of her more popular pieces at a lower price. 3. Sign up for emails: Kendra Scott offers email subscribers exclusive deals and promotions. This is an easy way to save on your next purchase. 4. Follow on social media: Kendra Scott is active on social media, so follow her accounts for the latest news and sale information.
Alternatives to Shopping at Kendra Scott
As much as we love shopping at Kendra Scott, we understand that it's not always possible to do so. Whether it's because you're on a budget or you're looking for something specific that Kendra Scott doesn't offer, there are plenty of alternatives out there. Here are a few of our favorite places to shop for jewelry: 1. Baublebar: Baublebar is a great alternative to Kendra Scott if you're looking for trendy, fashion-forward jewelry. They offer a wide variety of styles at all price points, making it easy to find something that fits your budget. 2. Stella & Dot: Stella & Dot is another great option for those who want fashionable, well-made jewelry without spending a fortune. Their pieces are classic and timeless, yet still modern and chic. 3. Amazon: Believe it or not, Amazon is a great place to find affordable jewelry from a variety of brands. You can often find Kendra Scott pieces on Amazon for less than you would pay at the actual store. Plus, with Prime shipping, you can get your new jewelry fast!


Conclusion
In conclusion, Kendra Scott is an amazing jeweler and fashion designer that offers a variety of unique pieces. From her signature jewelry line to her home decor and apparel collections, there's something for everyone at Kendra Scott. The quality and craftsmanship of the products are second to none, making them perfect for any occasion or gift-giving event. Plus, with their personalized customer service options and commitment to giving back to the community, it's no surprise why so many people love shopping at Kendra Scott.