My Honest Abebooks Review: Is it Worth the Hype?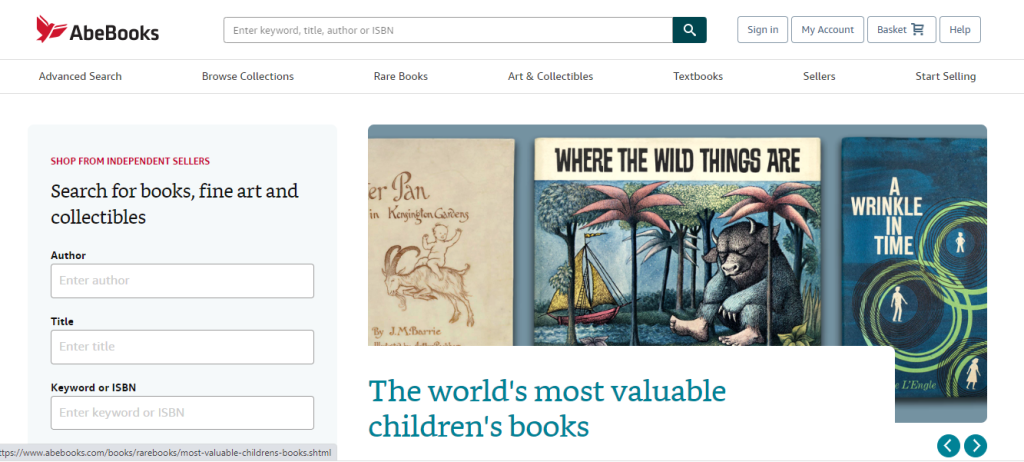 Are you an avid bookworm in search of the perfect online marketplace for your literary treasures? Look no further than Abebooks! This popular platform boasts millions of books from all over the world, with prices that can't be beat. But is it really worth all the hype? Join me as I delve into my honest Abebooks review and uncover whether this site truly lives up to its reputation.
Introduction to Abebooks
Abebooks is one of the world's largest online marketplaces for books. It was founded in 1996 and has since grown to include over 160 million unique titles from 13,500 different sellers. Abebooks offers a wide variety of books, from new releases to rare and collectible editions. You can even find textbooks on the site. One of the best things about Abebooks is that it's extremely easy to use. The interface is clean and user-friendly, and you can search for books by title, author, keyword, or ISBN. Once you find a book you're interested in, you can see all the different sellers that have it in stock and compare prices. Abebooks also offers a handy price history feature, so you can see how the price of a particular book has fluctuated over time. If you're looking for a great deal on books, Abebooks is definitely worth checking out. With its massive selection and low prices, it's no wonder the site is so popular.


What Do People Say About Abebooks?
Abebooks is a popular online marketplace for used, rare, and out-of-print books. It was founded in 1996 and has since become one of the largest online bookstores in the world. Abebooks has received mixed reviews over the years. Some people love it for its vast selection and competitive prices, while others find it difficult to use and have had negative experiences with customer service. Here's what some people have said about Abebooks: "I've been buying from Abebooks for years and have always been happy with their service. I love that I can find hard-to-find titles that I wouldn't be able to find anywhere else." – Lisa K., Trustpilot review "I had a really bad experience with customer service – they were un responsive and unhelpful. I won't be using them again." – Sarah W., Trustpilot review "I think Abebooks is a great resource for finding unusual or hard-to-find books. The prices are often very reasonable, and I've never had any problems with the site or with customer service." – David H., Amazon review
My Experience with Abebooks
I started using Abebooks about a year ago and I have to say that I absolutely love it! Their customer service is amazing and they always seem to have the best prices on books. I highly recommend them to anyone who loves to read!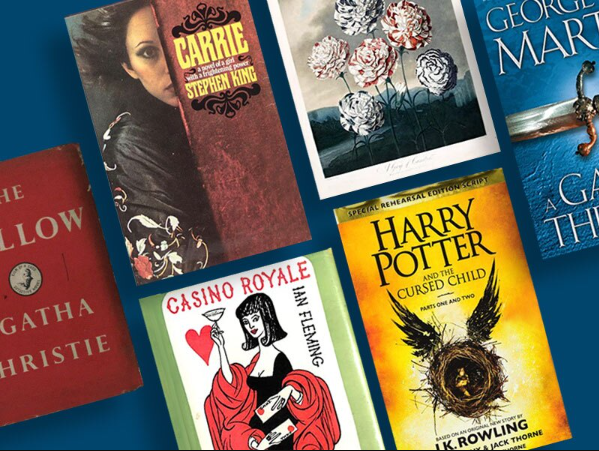 Tips for Getting the Most Out of Your Abebooks Experience
If you're considering using Abebooks to buy or sell books, here are a few tips to help you get the most out of your experience: 1. Use the "Advanced Search" feature to narrow down your search results. This will help you find exactly what you're looking for, and save you time in the process. 2. When buying books, be sure to read the seller's description carefully. This will tell you important information like whether or not the book is in good condition, and if there are any missing pages or other damage. 3. If you're selling books on Abebooks, be sure to set a fair price. Remember that buyers can compare prices easily on this site, so setting a competitive price will help you make a sale. 4. Take advantage of Abebooks' "Wish List" feature! This allows you to keep track of books you're interested in buying, and receive notifications when they become available for purchase. 5. Don't forget to leave feedback for sellers (and buyers) after completing a transaction. This helps build trust and reputation on the site, and makes it more likely that others will want to do business with you in the future.
Is It Worth the Hype?
As an avid reader, I was excited to hear about Abebooks – an online marketplace for buying and selling new, used, and rare books. After creating an account and browsing the site for a while, I decided to write up a review of my experience so far. Here's what I think: overall, Abebooks is a great resource for finding deals on books. The selection is vast and the prices are often lower than what you'll find at your local bookstore. However, there are a few things to keep in mind before making a purchase. First, Abebooks is a marketplace, which means that prices can vary significantly from seller to seller. It's important to compare prices and shipping costs before making a purchase. Secondly, many of the books sold on Abebooks are used, which means they may not be in perfect condition. Be sure to read the descriptions carefully so you know what you're getting. Overall, I would say that Abebooks is definitely worth the hype! If you're looking for deals on books, it's definitely worth checking out.
Alternatives to Abebooks
If you're not familiar with Abebooks, it's an online marketplace for buying and selling new, used, and rare books. It's a great resource for finding hard-to-find titles, but it can be pricey. Here are some alternatives to Abebooks that may be more budget-friendly: 1. Amazon. Amazon is the world's largest online retailer, and they sell everything from books to clothes to electronics. They have a huge selection of new, used, and rare books, so you're sure to find what you're looking for. Prices can vary widely on Amazon, so it's always worth checking other sellers before making a purchase. 2. Barnes & Noble. Barnes & Noble is one of the largest booksellers in the United States. They have a wide selection of new and used books, as well as a large online presence. Prices are usually very competitive on Barnes & Noble's website. 3. Half Price Books. Half Price Books is a national chain of used bookstores. They carry a wide variety of titles, and prices are typically much lower than what you'll find on Abebooks or other similar sites. 4. Your local independent bookstore. Support your local economy and check out your neighborhood bookstore! Many independently owned bookstores sell both new and used books at competitive prices.
Conclusion
In conclusion, Abebooks is an excellent platform for finding books at good prices and getting them delivered quickly. The user experience on the website is fairly intuitive and straightforward, making it easy to find what you're looking for. With a wide selection of books available from around the world, Abebooks can be a great resource for discovering new authors or titles that may not be available elsewhere. All in all, in our opinion Abebooks lives up to its hype as one of the best online bookstores – definitely worth checking out!