ASOS Haul: My Favorite Finds from the Latest Collection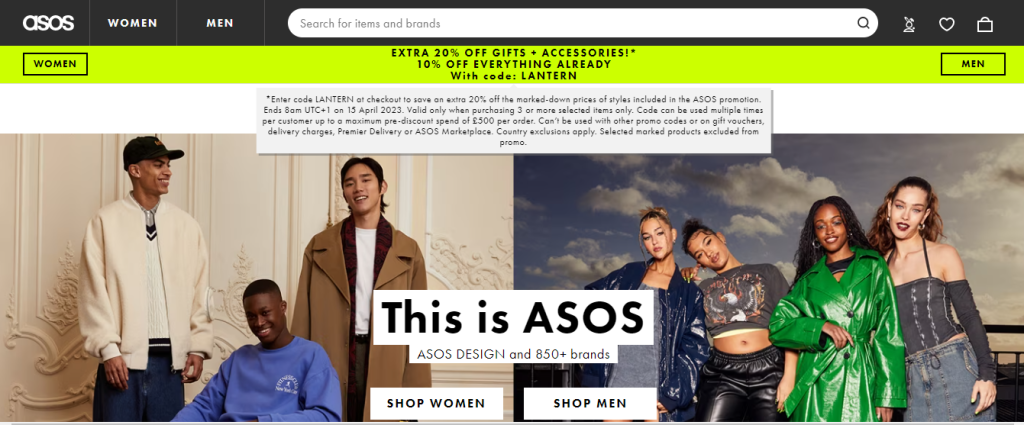 Attention all fashion lovers! If you're anything like me, then you know that there's nothing quite as satisfying as a good shopping haul. And when it comes to online shopping, ASOS is an absolute game-changer. Their latest collection has just dropped and let me tell you, it does not disappoint! I've spent hours scrolling through their website and have curated a list of my favorite finds that I simply had to share with all of you. So sit back, relax, and get ready for some serious style inspo – this ASOS haul is not one to miss!
Introduction to ASOS
ASOS is a British online fashion and beauty retailer. The company was founded in 2000 and has since grown to become one of the largest online retailers in the world. ASOS sells over 850 brands as well as its own line of clothing, accessories, and beauty products. The company has a strong focus on providing an enjoyable shopping experience for its customers, with free delivery and returns on all orders, as well as a loyalty program and regular sales and discounts. I have been shopping with ASOS for many years now and can say with confidence that it is one of my favorite places to shop for clothes, shoes, and accessories. I love that ASOS always has the latest fashion trends and their own line of clothing is super stylish and affordable. I also appreciate how easy it is to shop on the site; the user interface is very user-friendly and there are plenty of helpful filters to narrow down your search. In this blog post, I wanted to share some of my recent ASOS haul finds with you all! These are some of the pieces I picked up from ASOS' latest collection that I am absolutely loving.


Overview of the Latest Collection
If you're looking for some new wardrobe staples, look no further than ASOS. Their latest collection is full of versatile pieces that can be dressed up or down. I've rounded up my favorite finds from the collection so you can shop the looks I love. ASOS has always been a go-to for me when I'm looking for affordable yet stylish clothing. I was excited to see what they had in store for their latest collection and I was not disappointed. The collection features a mix of casual and dressy pieces, perfect for any occasion. My personal favorite find from the collection is the black wrap front midi dress. It's super flattering and can be dressed up or down depending on the occasion. If you're looking to add some new pieces to your wardrobe, I highly recommend checking out ASOS's latest collection. You're sure to find something you love!
My Favorite Pieces
When it comes to fashion, I like to mix things up and try new styles. So, when I saw the latest collection from ASOS, I knew I had to check it out. And, I'm so glad I did! Here are some of my favorite pieces from the ASOS haul: This first piece is a great example of how ASOS takes traditional silhouettes and gives them a modern twist. The ruffle detail on this blouse is unexpected but still flattering. And, the print is fun without being too over-the-top. I also love this ASOS skirt. It's a classic A-line shape, but the bold stripes make it unique. Plus, the length is perfect for me – not too short or too long. Finally, these ASOS pants are my new favorite go-to for a night out. They're comfortable but still look chic and polished. And, I love that they have pockets!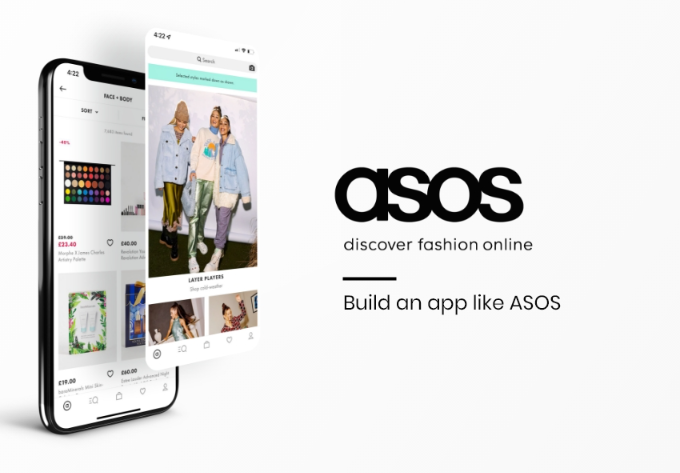 Styling Tips for Each Item
Assuming you want tips on how to style the items in an ASOS haul: If you want to keep it casual, go for mom jeans and a crop top. If you're feeling daring, try a bodycon dress with some thigh-high boots. For a night out, opt for a sequin mini dress and some strappy heels. And if you're looking for something unique, try pairing a printed blouse with wide-leg pants.
How to Get the Most Out of Shopping on ASOS
If you're looking for some great fashion finds, ASOS is a great place to start your search. With so many trendy and stylish pieces to choose from, it can be hard to know where to start. But don't worry, we've got you covered. Here are our top tips for shopping on ASOS: 1. Know your size. This may seem like a no-brainer, but it's worth mentioning because ASOS carries a wide range of sizes (UK 6-20/US 2-16). So before you start browsing, make sure you know your measurements so you can filter by size. This will save you time in the long run and help you find pieces that fit well. 2. Use the search function. ASOS has a great search function that allows you to filter by keyword, category, brand, price, and more. So if you're looking for something specific (like a black t-shirt), make sure to use the search function to narrow down your options. 3. Check the product page carefully. Once you've found an item you're interested in, take some time to read through the product page carefully. This is where you'll find important details like fabric content, care instructions, and sizing information. Paying attention to these details will help you make sure the piece is right for you before making a purchase. 4. Take advantage of free shipping & returns. ASOS offers free standard shipping on all orders.


Closing Thoughts
As I mentioned earlier, I absolutely love ASOS's latest collection. I'm so excited to share my favorite finds with you all! I hope you enjoyed reading this blog post and found some inspiration for your own wardrobe. I absolutely adore the print on this top and think it would look great styled with a denim skirt and some simple jewelry. This is such a versatile piece that can be dressed up or down depending on the occasion. This dress is perfect for summertime events like weddings, graduations, or even just a day out with friends. The best part? It has pockets! Who doesn't love a dress with pockets? These shorts are perfect for a casual day spent exploring your city or going for a hike. They have an adjustable waistband which is always a bonus, and they come in so many different colors. I love the olive green pair that I picked up. This is such a unique and eye-catching piece. I love the print and the way it hangs on the body. This would be perfect for a summer party or even just to wear out to dinner. I hope you enjoyed reading about my favorite finds from ASOS's latest collection! What are your favorite pieces from the collection? Let me know in the comments below.