QVC's Impact on Online Retail: A Critical Analysis


Welcome to the world of online retail, where convenience meets endless possibilities! In this digital age, shopping has evolved from a traditional brick-and-mortar experience to a virtual wonderland of choices at our fingertips. And one name that stands out in revolutionizing the way we shop is QVC. With its captivating broadcasts and unparalleled range of products, QVC has made quite an impact on the online retail landscape. So, let's dive into the intriguing history, explore its influence on e-commerce, discover the benefits it offers, and learn how you can embark on your own shopping adventure with QVC. Get ready to be enthralled by this critical analysis of QVC's impact on online retail!



The History of QVC

In the world of online retail, one name stands out: QVC. But how did this powerhouse come to be? Let's explore the fascinating history of QVC.

Back in 1986, QVC was born as a television shopping network. It started with just a handful of employees and a vision to revolutionize the way people shop. With live broadcasts showcasing products ranging from fashion to electronics, QVC quickly gained popularity among consumers.

Over the years, QVC evolved and adapted to changing times. In 1995, it launched its website, allowing customers to shop conveniently from their computers. This move marked a significant shift towards e-commerce and set the stage for QVC's impact on online retail.

QVC continued to innovate by introducing features like customer reviews and ratings on its website. This provided valuable insights for shoppers making purchasing decisions. As technology advanced, QVC embraced mobile commerce with apps that made shopping even more accessible.

Today, QVC has become a global brand with millions of loyal customers around the world. Its success can be attributed not only to its wide range of high-quality products but also its commitment to excellent customer service. In conclusion, the history of QVC is an inspiring tale of entrepreneurship and adaptability in the ever-changing landscape of online retail. By constantly evolving and embracing new technologies, QVC has carved out a prominent place in the industry. Its impact on online retail cannot be underestimated, and it continues to shape how we shop in today's digital era. Whether you're tuning into their television broadcasts or browsing their user-friendly website, shopping with QVC always offers convenience and an extensive selection of products. As we look towards future trends in e-commerce, it will be exciting to see how QVC continues to write the next chapter in its remarkable story.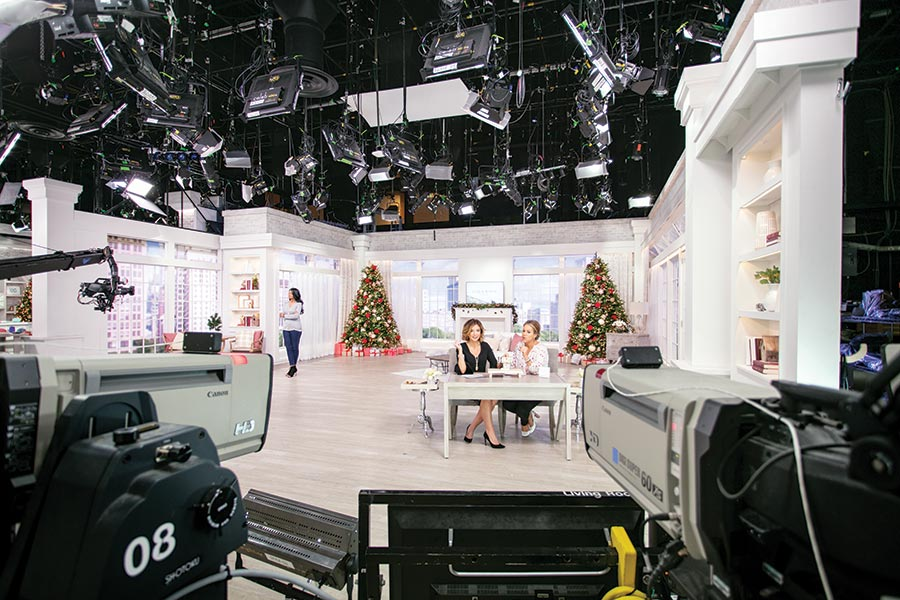 QVC's Impact on Online Retail

QVC, the renowned television shopping network, has made a significant impact on the world of online retail. With its innovative approach to home shopping, QVC has revolutionized how consumers shop for products from the comfort of their own homes.

One key aspect of QVC's impact on online retail is its ability to showcase products in an engaging and interactive way. Through live demonstrations and expert presentations, viewers are able to see products in action before making a purchase. This unique selling technique sets QVC apart from traditional e-commerce platforms and creates a sense of trust and confidence among shoppers.

Another notable contribution of QVC to online retail is its emphasis on customer satisfaction. The network prides itself on providing exceptional customer service, ensuring that every shopper feels valued and supported throughout their purchasing journey. This personalized approach helps build long-term relationships with customers and encourages repeat business.

Furthermore, QVC offers a wide range of product categories to cater to diverse consumer needs. From fashion and beauty to electronics and home décor, there is something for everyone at QVC. This extensive selection not only attracts more customers but also allows them to conveniently find everything they need in one place.

Moreover, by partnering with top brands and industry experts, QVC brings exclusive deals and limited-edition items directly to consumers' screens. This exclusivity creates excitement around shopping with QVC and motivates customers to explore new offerings regularly.

In today's fast-paced society where convenience is paramount, QVC's seamless shopping experience stands out as a game-changer in the realm of online retail. By utilizing technology effectively while maintaining personal connections with customers, this platform continues to shape the future of e-commerce by bridging the gap between traditional brick-and-mortar stores and digital transactions.

With its remarkable influence on online retail through interactive demonstrations, exceptional customer service, vast product selection, and exclusive partnerships, QVC has undoubtedly left an indelible mark on the industry. So, the next time you're looking for a unique shopping experience, don't forget.



Benefits Of QVC

Convenience is one of the key benefits that QVC brings to online retail. With just a few clicks, you can browse through a wide range of products from the comfort of your own home. No more driving around town or standing in long lines at crowded stores!

Another advantage is the variety that QVC offers. Whether you're looking for fashion, beauty products, electronics, or home decor, QVC has it all. Their extensive selection ensures that there's something for everyone, no matter what your taste or style may be.

One unique aspect of shopping with QVC is their live shows and demonstrations. These broadcasts provide valuable information about products and allow customers to see them in action before making a purchase. It adds an interactive element to online shopping that sets QVC apart from other retailers.

QVC also provides flexible payment options such as Easy Pay, which allows customers to spread out payments over several months without any interest charges. This makes high-ticket items more affordable and accessible to a wider audience.

QVC has excellent customer service. Their knowledgeable representatives are always ready to assist with any questions or concerns you may have about your order or product selection.

The benefits of shopping with QVC make it an appealing option for those seeking convenience, variety, interactive experiences during shopping sessions ,flexible payment options ,and exceptional customer service in online retailing.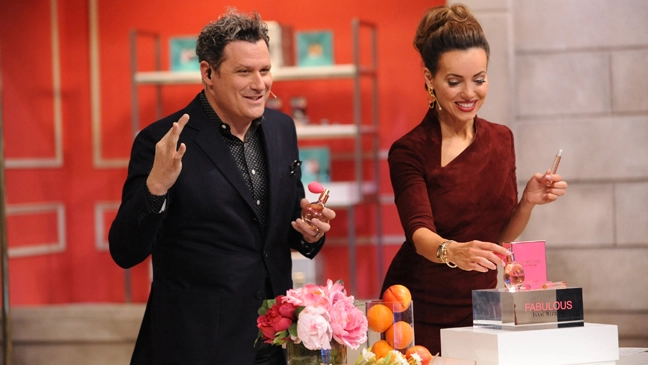 How to Shop with QVC

Shopping with QVC is a breeze, thanks to their user-friendly website and convenient ordering process. Here's a simple guide on how to make the most of your shopping experience:

1. Browse the Website: Start by exploring QVC's extensive range of products. From fashion and beauty to electronics and home decor, there's something for everyone.

2. Read Product Descriptions: Take the time to read detailed product descriptions, which provide valuable information about each item's features, specifications, and benefits.

3. Watch Demonstrations: One unique aspect of shopping with QVC is their live demonstrations. Tune in to see products being showcased by knowledgeable hosts who explain everything you need to know before making a purchase.

4. Check Customer Reviews: Be sure to read customer reviews for honest feedback from people who have bought and used the product themselves. This can help you make an informed decision.

5. Add Items to Your Cart: Once you've found something you love, simply click "Add to Cart" or "Buy Now" button and proceed through the checkout process.

6. Payment Options: QVC offers various payment methods including credit card payments or using your PayPal account for added convenience.

7. Track Your Order: After placing your order, keep an eye on its progress by tracking it online until it arrives at your doorstep.

Remember that shopping with QVC not only allows you access to top-notch products but also provides exceptional customer service should any issues arise during your shopping journey! So go ahead and start exploring all that QVC has to offer today!



Conclusion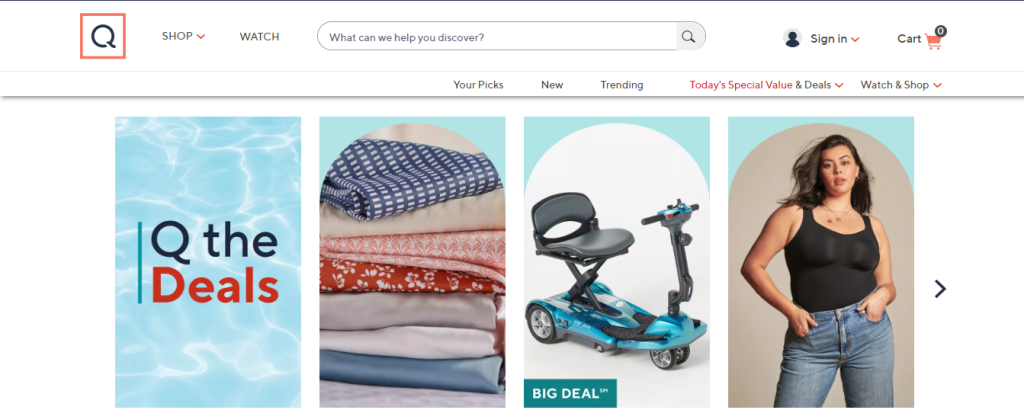 QVC has had a significant impact on the world of online retail. With its innovative approach to shopping and interactive platform, QVC has revolutionized the way people shop for products from the comfort of their own homes. Through its engaging television programming and seamless integration with digital platforms, QVC offers a unique shopping experience that combines entertainment and convenience.

The history of QVC showcases its evolution from a small cable TV channel to an e-commerce giant. By embracing technological advancements and adapting to changing consumer preferences, QVC has successfully positioned itself as a leader in the online retail industry.

The benefits of shopping with QVC are plentiful. From access to exclusive deals and limited-edition items to the convenience of flexible payment options and hassle-free returns, customers can enjoy a personalized shopping experience tailored to their needs.

For those interested in exploring what QVC has to offer, it's simple to get started. Whether through their website or mobile app, shoppers can easily browse through thousands of products across various categories. With detailed product descriptions, customer reviews, and live demonstrations available at their fingertips, making informed purchasing decisions becomes effortless.

As we move forward into an increasingly digital age dominated by e-commerce giants like Amazon, it is clear that companies like QVC have played a pivotal role in shaping the landscape of online retail. With its unique blend of entertainment and shopping experiences combined with exceptional customer service, it's no wonder why millions turn to QVC for all their retail needs.

So next time you're looking for that perfect gift or simply want to treat yourself without leaving your home – give QVC a try! You might just discover a whole new way to shop that will change your perspective on online retail forever!