Protecting Your Digital Life: A Review of Norton Life Lock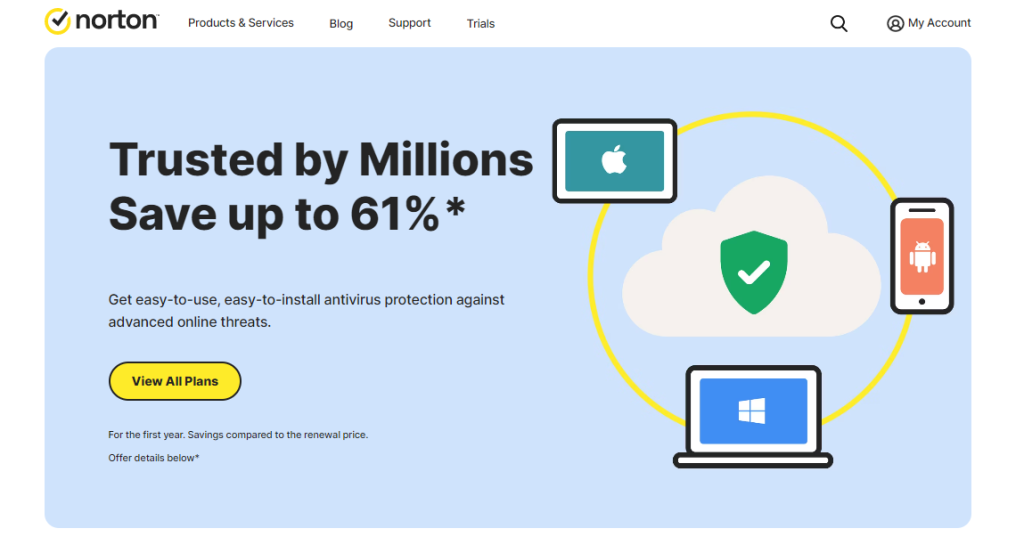 In a world where digital technology dominates our daily lives, it's more important than ever to protect ourselves from cyber threats. From identity theft to malware attacks, the risks are real and ever-present. That's where Norton Life Lock comes in – a comprehensive solution for safeguarding your personal data and devices against online dangers. In this review, we'll explore what makes Norton Life Lock stand out among the crowded field of cybersecurity options and why it might be the perfect fit for you. So buckle up and get ready to learn how you can take control of your digital life!
Introducing Norton Life Lock: What You Need to Know
Norton Life Lock is a comprehensive cybersecurity solution that helps protect your online presence from various threats. It offers multiple layers of protection to keep your devices and personal data safe, including credit monitoring, identity theft protection, and VPN services.

One key feature of Norton Life Lock is its ability to monitor the dark web for any signs of your personal information being sold or traded illegally. This means you can rest easy knowing that if there's any suspicious activity detected, you'll be alerted immediately so that you can take action to protect yourself.

Norton Life Lock also includes powerful antivirus software which constantly scans for malware and other harmful programs on all of your devices. This ensures that even the most sophisticated viruses won't stand a chance against Norton's advanced threat detection capabilities.

Another benefit of Norton Life Lock is its user-friendly interface. Whether you're using it on your computer or mobile device, navigating through the app is simple and intuitive. Plus, with 24/7 customer support available via chat or phone, help is always just a few clicks away.

Norton Life Lock provides an impressive range of features designed to help safeguard both individuals and families against cyber threats in today's digital world.


How Norton Life Lock Protects Your Devices and Personal Data
Norton Life Lock offers comprehensive protection for your personal devices and data. One of the ways it does this is by using advanced security technology to monitor your device activity and protect against cyber threats.

Norton Life Lock's real-time threat protection constantly scans your devices, looking for any malicious software or suspicious activity. If a threat is detected, you'll receive an alert so that you can take action immediately.

Another way Norton Life Lock protects your personal data is through its Identity Theft Protection feature. This includes monitoring for unauthorized use of your Social Security number, credit cards, and other sensitive information. In the event that there is any unusual activity on these accounts or if someone tries to open new accounts in your name, Norton Life Lock will notify you right away.

Additionally, Norton Life Lock offers browser extensions that help secure online transactions by blocking malicious websites and phishing attempts. It also encrypts all of your online activities with a VPN (Virtual Private Network) which makes it harder for hackers to intercept any sensitive information such as passwords or banking details.

Norton LifeLock provides robust protection against various types of digital threats targeting both individuals and businesses alike.
Norton Life Lock Plans and Pricing: Which One is Right for You?
When choosing the right Norton Life Lock plan for you, it's important to consider your specific needs and budget. Norton offers three different plans: Standard, Select, and Ultimate Plus.

The Standard plan provides basic protection for a single device with features such as real-time threat protection and a secure VPN. The Select plan expands on this with coverage for up to 5 devices, additional identity theft protection features, and parental controls.

For those who want more comprehensive protection, the Ultimate Plus plan includes all of the aforementioned features plus credit monitoring and restoration services.

It's important to note that while the Ultimate Plus plan may seem like the best option due to its extensive coverage, it may not be necessary for everyone. Consider your personal needs before making a decision.

Norton Life Lock offers competitive pricing options with various plans designed to fit different budgets and levels of security needed.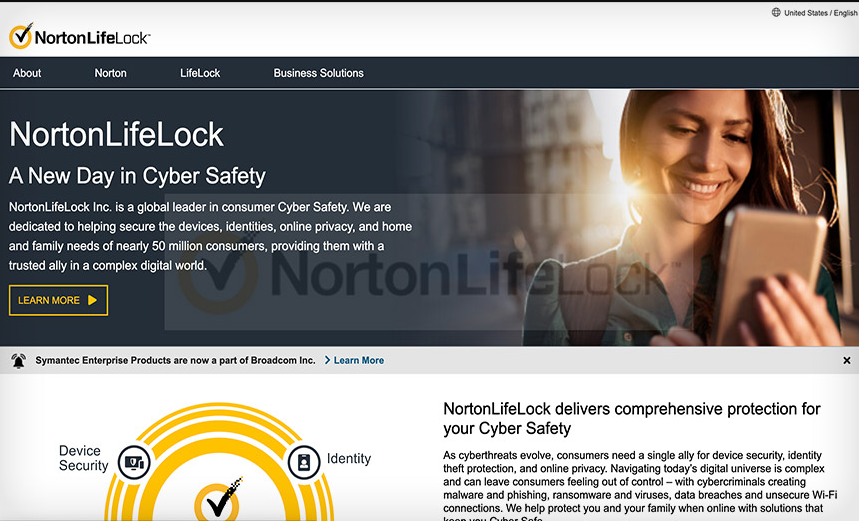 The Benefits of Norton Life Lock's Password Manager
One of the standout features of Norton Life Lock is its password manager. With so many online accounts to keep track of, it's easy to fall into the trap of using weak passwords or using the same password for multiple accounts. This puts your personal data at risk if one account is compromised.

Norton Life Lock's password manager solves this problem by generating strong and unique passwords for each account and storing them securely. You only need to remember one master password, which unlocks access to all your other passwords. This means you can have peace of mind knowing that your sensitive information is protected.

Another benefit of Norton Life Lock's password manager is that it saves time and hassle when logging in to different websites and apps. Instead of typing in a long and complex password every time, you can simply use the autofill feature on your browser or mobile device.

Additionally, Norton Life Lock monitors the dark web for any signs that your login credentials may have been compromised in a data breach. If there are any suspicious activities detected, you'll be notified immediately so you can take action before any damage is done.

Having a secure and convenient way to manage your passwords with Norton Life Lock gives you an extra layer of protection against cyber threats while also making everyday tasks easier.
Norton Life Lock's Customer Support: Our Experience
Norton Life Lock's customer support is one of the company's best features. In our experience, Norton's customer service team was knowledgeable and responsive to our needs. We appreciated that they were available 24/7 through chat or phone.

When we contacted Norton with a question about their platform, the representative we spoke with was friendly and helpful. They quickly resolved our issue within just a few minutes. It was great to know that we had access to such reliable assistance whenever we needed it.

We also found the Norton website to be user-friendly and easy-to-navigate when searching for answers on our own. The site offers a comprehensive knowledge base where users can find answers on topics ranging from device security tips to billing inquiries.

Norton Life Lock's customer support exceeded our expectations in terms of responsiveness and expertise. Knowing that there is always someone available to help us made us feel confident in trusting them with protecting our digital lives.


Norton Life Lock for Families: Parental Control Features
Norton Life Lock's family plan provides parental control features that are easy to set up and manage. With the Family Premier plan, parents can monitor their children's online activities and block inappropriate content on websites, search engines, and social media platforms.

Parents can also set time limits for their kids' device usage or schedule specific times when they can access the internet. Norton Life Lock also offers location tracking for mobile devices so you can keep an eye on where your child is at all times.

Another great feature of Norton Life Lock for families is the ability to view your child's text messages and call logs. This allows parents to identify potential dangers such as cyberbullying or communication with strangers online.

In addition, Norton Life Lock offers a "School Time" mode which locks down certain apps during school hours to minimize distractions while studying. And if your child loses their phone, you can use Norton's web portal to remotely lock it or wipe its data altogether.

Norton Life Lock provides comprehensive parental control features that make it easier for parents to protect their children in the digital world.
Norton Life Lock's VPN: Is it Worth Using?
When it comes to protecting your digital life, using a virtual private network (VPN) can be an effective method. Norton Life Lock offers its own VPN service as part of its plans. But is it worth using?

Firstly, let's clarify what a VPN does: It encrypts your internet connection and hides your IP address, making it harder for hackers to access your online activity or identify your location. Norton Life Lock's VPN claims to offer bank-grade encryption and has servers in over 30 countries.

Using the VPN with Norton Life Lock can add an extra layer of security when browsing on public Wi-Fi networks or accessing sensitive information like online banking. Plus, you may be able to access geo-restricted content from other countries.

However, there are some downsides to consider. Using a VPN can sometimes slow down internet speeds due to the encryption process. Additionally, Norton Life Lock's VPN only allows one device per plan unless you upgrade to their more expensive option.

If you frequently use public Wi-Fi or need additional security measures while browsing online, then Norton Life Lock's VPN may be worth considering. Just keep in mind the potential trade-offs with slower speeds and limited device usage on certain plans.
Final Thoughts on Norton Life Lock
After reviewing the features and benefits of Norton Life Lock, it's clear that this software is a great investment for anyone looking to protect their digital life. The combination of antivirus protection, identity theft monitoring, and password management make it an all-in-one solution for keeping your personal data secure.

The different plans offered by Norton Life Lock provide options for every budget and level of protection needed. Plus, the added parental control features make it a great choice for families.

We highly recommend Norton Life Lock as a reliable and effective solution for protecting your online presence. With its comprehensive security measures in place, you can enjoy peace of mind knowing that your personal information is safe from cyber threats. Give it a try today!