Social Cat Fish Review: The Ultimate Tool for Online Investigations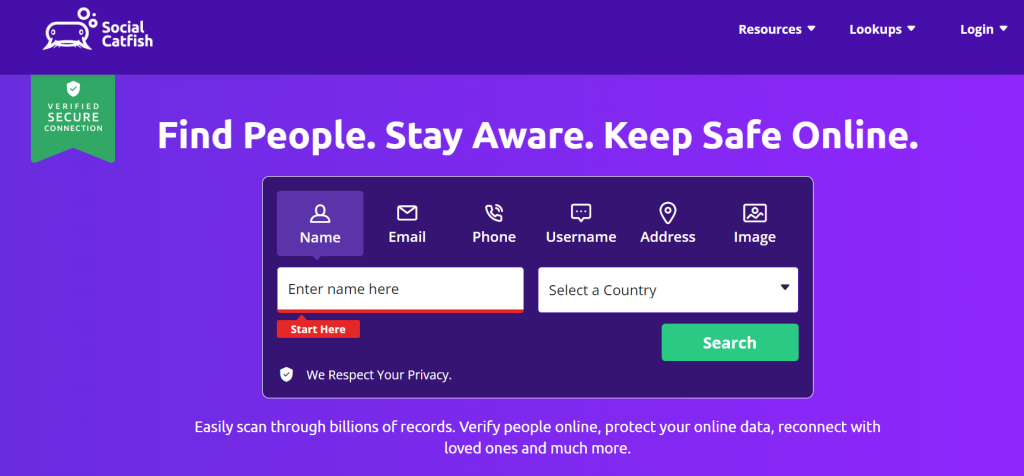 Are you looking for a way to protect yourself from online scams, catfishing, and other fraudulent activities? Look no further than Social Catfish! This powerful tool allows you to investigate anyone on the internet with just a few clicks. In this blog post, we'll dive deep into what Social Catfish is, how it works, and the pros and cons of using it. By the end of this article, you'll have all the information you need to decide if Social Catfish is right for your online investigations. So let's get started!
What is Social Catfish?
Social Catfish is a powerful online investigation tool that allows you to uncover the truth about anyone on the internet. But what exactly is Social Catfish? Simply put, it's an all-in-one platform that provides users with access to valuable information about people they may encounter online.

At its core, Social Catfish offers a comprehensive database of public records and social media profiles. This includes everything from basic contact information to criminal history and financial records. With this data at your fingertips, you can quickly verify someone's identity or learn more about their background before engaging in any kind of transaction or relationship.

But Social Catfish isn't just for individuals looking to protect themselves from fraud. It's also a valuable resource for businesses and law enforcement agencies who need to conduct thorough investigations into potential employees or suspects.

Social Catfish is an invaluable tool for anyone who wants peace of mind when interacting with others online. By providing access to accurate and up-to-date information, it helps users make informed decisions and avoid becoming victims of scams and other fraudulent activities.
How Does Social Catfish Work?
Social Catfish is an online tool that provides a comprehensive report on individuals or businesses. But, how does it work? It follows a simple process of information gathering and analysis.

You need to provide Social Catfish with the details of the person or business you want to investigate. This includes their name, email address, phone number, username or any other relevant information.

Once you submit the details, Social Catfish uses its advanced algorithms and databases to cross-check various online platforms such as social media accounts and public records for matches against your search terms.

They then compile all the matched data into one user-friendly report which includes photos, contact information and links related to each profile found in their searches.

What's more fascinating is that they offer reverse image searches which can uncover hidden profiles linked with similar images. They also use facial recognition technology to provide accurate results in cases where people use fake names.

Social Catfish works by using its sophisticated algorithmic software combined with intelligent human expertise to collect publicly available data from numerous sources across the web providing users access to critical insights about anyone in question within minutes.
What Does Social Catfish Include?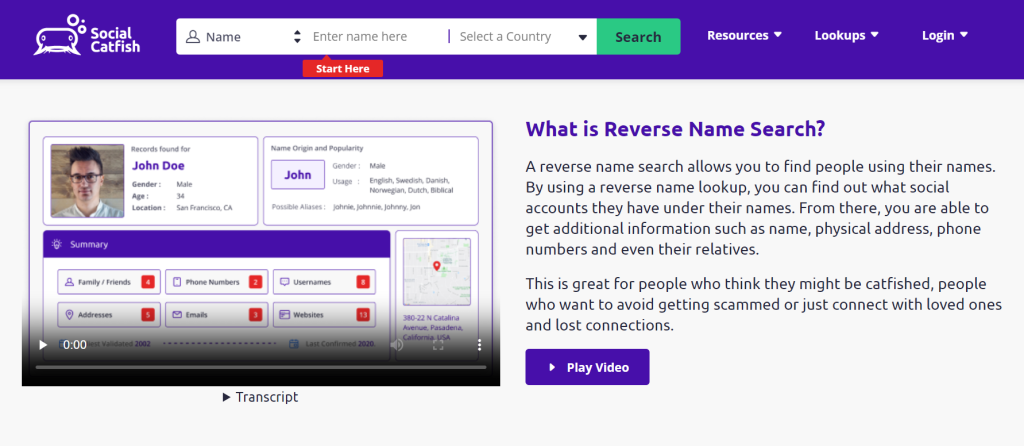 Social Catfish is an online investigation tool that provides users with a wide range of features to help them get information about someone. The platform's search engine has access to various databases, social media platforms, and public records.

One of the essential functionalities of Social Catfish is their reverse image search. This feature allows users to upload an image and find all instances where it appears online. It helps you determine if someone is using fake images or if the photos they share are legitimate.

The website also offers email searches, phone number lookups, username searches, and name searches. You can use any of these tools to find more information about people you meet online.

Additionally, Social Catfish includes a blog section where they post informative articles on how to protect yourself from scams and other fraudulent activities online. They also have resources for parents who want to monitor their children's internet usage.

Another exciting feature is the ability to track down lost friends or family members through its connection service "Find People Search." It connects individuals who want to reunite with long-lost loved ones by utilizing its extensive database.

Social Catfish provides a comprehensive set of tools for anyone looking for detailed background checks on individuals they meet online while ensuring your safety in cyberspace.
Pros and Cons of Using Social Catfish
Using Social Catfish comes with both its advantages and disadvantages. Let's take a look at some of them.

Pros:

One of the biggest advantages of using Social Catfish is that it can help you find information about someone easily. Whether you are trying to reconnect with an old friend or want to investigate someone suspicious, Social Catfish offers a comprehensive search tool that can yield results quickly.

Another advantage is that it provides accurate and reliable information. The platform uses advanced algorithms and data sources to get information on people, making sure the information provided is up-to-date and trustworthy.

Social Catfish also allows you to check multiple social media platforms in one place, which saves time and effort. This makes it easy for individuals who do not have access or knowledge about various social media platforms.

Cons:

The main downside of using Social Catfish is its cost. Although they offer free searches, accessing detailed reports requires payment through a subscription-based model. This may be expensive if you only need the service occasionally.

Additionally, while Social Catfish provides thorough research on individuals' digital footprint, there are limits to what they can provide as some details may not be publicly available online due to privacy restrictions.

While there are pros and cons associated with using Social Catfish for online investigations, the platform has proven itself useful for those looking for comprehensive reports on people's digital presence in one place.
Our Recommendation: Social Catfish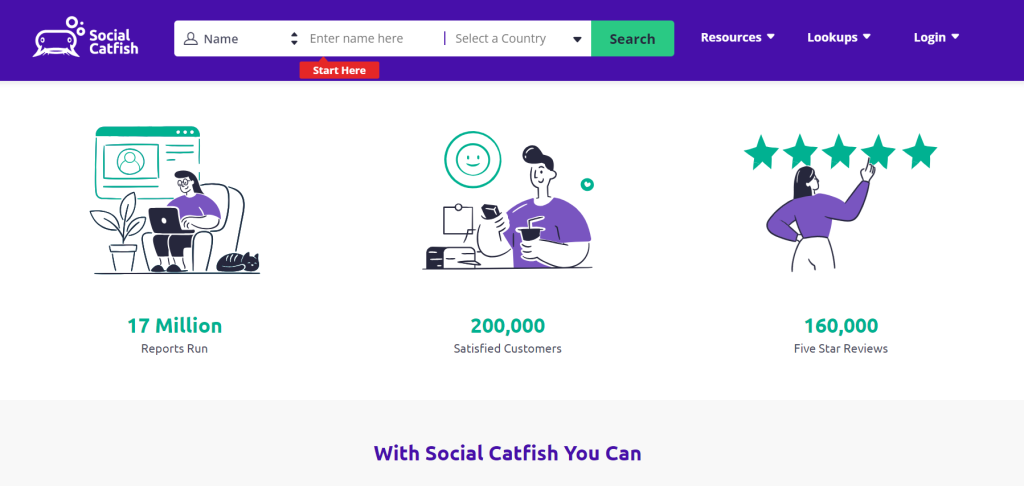 After considering the features, benefits, and drawbacks of Social Catfish, we can confidently recommend this tool for anyone looking to investigate someone online. With its extensive database and advanced search tools, Social Catfish simplifies the process of finding accurate information about people on various social media platforms.

Whether you are trying to reconnect with an old friend or verifying someone's identity before meeting them in person, Social Catfish is a valuable resource that provides reliable results. While there may be some limitations to what it can uncover, such as private profiles or unlisted phone numbers, overall it is an excellent tool for conducting comprehensive online investigations.

So if you want to take control of your online presence and protect yourself from potential scams or catfishing attempts, give Social Catfish a try today. It could be the ultimate solution you've been searching for!